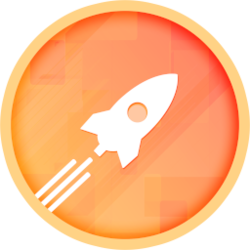 Rocket Pool Price
rpl
-2.62%
Live RPL Price Summary
As of Jun 8, 2023, the global cryptocurrency market cap is $921.95M with a -2.66% change in the last 24 hours. RPL's current price is $47.46, with a 24-hour trading volume of $--. RPL is -2.62% in the last 24 hours, with a circulating supply of 19.40M RPL coins and a maximum supply of -- RPL coins. RPL ranks 46 by market cap. It has a 24H high of $48.89 recorded on Jun 8, 2023, and its 24H low so far is $47.12, recorded on Jun 8, 2023.
What Is the Highest Price of RPL?
RPL has an all-time high (ATH) of $61.90 , recorded on Apr 16, 2023.
What Is the Lowest Price of RPL?
RPL has an all-time low (ATL) of $0.00884718, recorded on Aug 28, 2018.
About Rocket Pool (RPL)
What Is Rocket Pool Token (RPL)?
Rocket Pool token (RPL) is the native token of Rocket Pool, a fully decentralized Ethereum staking protocol that simplifies the Ethereum staking process and makes it more accessible to all.
Rocket Pool allows people who hold small amounts of ETH to stake their ETH. There are two ways to stake and earn ETH with Rocket Pool: staking a minimum of 0.01 ETH via tokenized liquid staking using rETH or staking at least 16 ETH to run a node.
In addition to the base staking rewards, node operators also earn a flat commission fee of 15% and additional RPL rewards in return for their services. There are two types of nodes in Rocket Pool: regular bonded nodes (validators) and oracle nodes.
Rocket Pool (RPL) Price
Due to all the changes with Ethereum, the RPL price has changed a lot over the years. When the tokens first came on the market in 2018, the price of Rocket Pool hovered between $0.50 to $1 for a few years. After Ethereum launched the Beacon Chain to shift Ethereum to the proof of stake (PoS) consensus mechanism in December 2020, there was a sudden upturn in the Rocket Pool price. Over the first quarter of 2021, RPL price jumped to $23.78.
Since then, the Rocket Pool network's value has continued to rise, reaching an all-time high of $59.46 on Nov 9, 2021. There were some corrections in the summer of 2021 and 2022 that led its price to drop below $10. However, it hasn't gone below $7 in years. It rose to $34.27 on Sep 11, 2022 just before Ethereum made the final transition to PoS during the Ethereum Merge on Sep 15. The upcoming Ethereum Shanghai upgrade that promises to allow the withdrawal of staked ETH has pushed the RPL price up further. As of February 2023, RPL is priced over $40.
What Is RPL Used For?
RPL is a utility token in Rocket Pool and it is used for incentives, insurance and governance.
For node operators, RPL is used as collateral to stake alongside ETH to act as insurance in case of network penalties or slashing. The node operators will then receive RPL rewards corresponding to the amount of collateral provided.
Oracle nodes in Rocket Pool consist of an on-chain DAO whose members execute additional oracle duties for the protocol on top of daily transactions for extra RPL rewards.
The Rocket Pool also has a Protocol DAO that will pass proposals and vote on changes to the protocol via the RPL token.
Rocket Pool Tokenomics
RPL has a current total and circulating supply of 19,113,413 RPL. At its launch, it had a total supply of 18,000,000 RPL. It has a 5% annual emission over a 10-year period which will raise the total supply to around 30,000,000 RPL. The emission is split between the regular bonded nodes, oracle nodes and the Protocol DAO in ratios of 70%, 15%, and 15%, respectively.
Its initial total supply allocation is as follows:
54% — Investors

31% — Airdrops and pre-mined rewards

15% — Rocket Pool team
Who Is the Founder of Rocket Pool?
David Rugendyke is Rocket Pool's founder and chief technology officer (CTO). Mr. Rugendyke has an extensive background as a senior developer in computer science and began developing Rocket Pool in 2016.
Read more: Rocket Pool (RPL): An Ethereum 2.0 Proof of Stake Protocol
How to Store RPL
RPL is an ERC-20 token and can be stored in popular wallets such as MetaMask and Trust Wallet. For added security, you can store RPL in hardware wallets like Ledger and Trezor.
Where to Buy RPL
You can buy RPL from any top crypto exchange, including Bybit. On Bybit, you can trade RPL/USDT on the Spot market.
How do you feel about Rocket Pool today?
Vote to see what the community thinks
Follow Us on Social Media
Follow