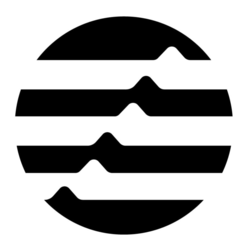 Aptos Price
apt
-3.03%
Live
APT
Price Summary
As of Jan 27, 2023, the global cryptocurrency market cap is $2.92B with a -2.56% change in the last 24 hours. APT's current price is $18.09, with a 24-hour trading volume of $--. APT is -3.03% in the last 24 hours, with a circulating supply of 160.49M APT coins and a maximum supply of -- APT coins. APT ranks 28 by market cap. It has a 24H high of $19.92 recorded on Jan 27, 2023, and its 24H low so far is $17.37, recorded on Jan 27, 2023.
What Is the Highest Price of APT?
APT has an all-time high (ATH) of $19.92 , recorded on Jan 26, 2023.
What Is the
Lowest
Price of
APT?
APT has an all-time low (ATL) of $3.08, recorded on Dec 29, 2022.
About Aptos (APT)
What Is Aptos (APT)?
Created by Aptos Labs, Aptos is a novel and reliable Layer 1 blockchain that claims to address the challenges faced by its competitors, including sluggishness and low throughput. The Aptos team "envision[s] a decentralized, secure and scalable network governed and operated by the community that uses it." APT is the Aptos blockchain's native cryptocurrency.
Here are three of Aptos' main features:
The programming language Move: With the integration of Move into the Aptos blockchain, transactions can execute rapidly. Additionally, Move Prover, a formal verifier for smart contracts written in the Move language, provides an additional layer of security.
High throughput: Aptos utilizes a streamlined approach for maximum efficiency, with processes such as block metadata ordering, ledger certification and batch storage.
Modular structure/design: Aptos is designed to support both client needs and the implementation of updates on a frequent basis.
Aptos Price (APT)
The Aptos mainnet was launched on Oct. 17, 2022, with APT listed on major exchanges such as Bybit, FTX and Coinbase on Oct. 19, 2022. APT was launched at around $8.85 per token, before hitting a peak of $13.73 shortly afterward. Due to a suspected dump, however, its price plummeted to $6.73 just a couple of hours later.
What Is APT Used For?
With details yet to be made available, here are the known use cases for the APT token so far:
Staking
Paying network fees
Governance voting
Facilitating transactions
Aptos Tokenomics (APT)
Since its genesis, the APT token has been set to be inflationary. APT's initial total supply is 1 billion tokens. However, a staking mechanism is in place, and the inflation rate it brings has the potential to increase APT's maximum supply infinitely.
The circulating supply of APT is currently 130 million tokens, or 13% of the total supply.
APT is distributed as follows:
Community — 51.02% (approximately 510 million tokens)
Core Contributors — 19.00% (190 million tokens)
Foundation — 16.50% (165 million tokens)
Investors — 13.48% (approximately 135 million tokens)
Who Is the Founder of Aptos?
Aptos' founders are Mo Shaikh (who previously worked at Meta) and Avery Ching (also currently the VP of Apache Giraph, an iterative graph processing system). The team itself comprises highly experienced strategists, engineers, builders and more.
Read more: What Is Aptos? Why This New Layer 1 Blockchain Is a VC Darling
How to Store APT
Like other coins and tokens, APT can be stored in a variety of crypto wallets, including both hot and cold options. Typically, cold wallets (also known as hardware wallets) are perceived to be more secure and therefore less vulnerable to attacks than their hot counterparts (also known as software wallets).
How do you feel about Aptos today?
Vote to see what the community thinks
Follow Us on Social Media
Follow