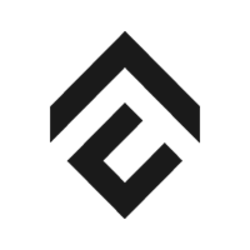 Conflux Price
cfx
-2.45%
Live CFX Price Summary
As of 2023年9月21日, the global cryptocurrency market cap is $263.88M with a -2.54% change in the last 24 hours. CFX's current price is $0.126141, with a 24-hour trading volume of $--. CFX is -2.45% in the last 24 hours, with a circulating supply of 2.10B CFX coins and a maximum supply of -- CFX coins. CFX ranks 116 by market cap. It has a 24H high of $0.12934 recorded on 2023年9月21日, and its 24H low so far is $0.124998, recorded on 2023年9月21日.
What Is the Highest Price of CFX?
CFX has an all-time high (ATH) of $1.70 , recorded on 2021年3月27日.
What Is the Lowest Price of CFX?
CFX has an all-time low (ATL) of $0.02199898, recorded on 2022年12月30日.
About Conflux (CFX)
What Is Conflux (CFX)?
Conflux is a public, permissionless blockchain designed to be highly reliable, fast and secure through a hybrid consensus mechanism and an advanced transaction relay protocol.
Initially a proof of work (PoW) blockchain, Conflux underwent an upgrade through the Hydra hard fork that introduced a proof of stake (PoS) consensus mechanism into the network, which allows users to stake their tokens to earn rewards.
Its superior ledger structure, known as Tree-Graph, allows the platform to process multiple blocks simultaneously, leading to a dramatically higher throughput than Bitcoin and Ethereum.
Additionally, Conflux combines the Tree-Graph ledger mechanism with the GHAST (Greedy Heaviest Adaptive Sub-Tree) consensus algorithm to detect and thwart attacks, ensuring the system's security and scalability.
Notably, at the moment, Conflux is the only regulatory-compliant public blockchain in China, a country that has been quite stringent in its approach to crypto.
The Conflux token (CFX) is the native currency of Conflux and plays a critical role in ensuring the stability and security of the network.
Conflux Price
The Conflux token, CFX, entered the market at $0.081 in November 2020. Bullish market conditions at the time saw the token's price rally by over 270% within a week to hit a high of $0.30 on Nov 18, 2020. Following this pump, CFX's price relaxed in the following weeks to close the year at $0.135.
The first quarter of 2021 was bullish for CFX, as Conflux started January at $0.135 and continued pumping through February. After a slight correction, the token's price spiked toward the end of March, rising to its highest price to date of $1.70 on Mar 27, 2021. CFX gradually declined in the following months with a few price peaks in between. It spiked in September 2021, from $0.26 on Sep 18 to $0.635 the next day following news that the blockchain would be used to test the Yuan stablecoin. However, this price hike didn't hold as CFX began a long descent that continued into 2022.
CFX wasn't spared the crypto crash in May 2022, dropping to $0.079. Absent a rebound, it hit its lowest price of $0.022 on Dec 30, 2022.
However, in 2023 CFX has recovered superbly from this price, especially in February and March following a series of strategic partnerships. On Mar 20, 2023, CFX hit almost $0.50 per token, with a bullish momentum registered on its price charts.
What Is CFX Used For?
CFX is the native token of the Conflux network. Its main uses are as follows:
Transaction fees — CFX is used to pay network transaction fees and store collateral.

Staking — CFX holders can lock their tokens to secure the network and earn an annual interest rate of 4%, generated from Collateral for Storage (CFS).

Governance — Owning CFX gives you voting rights to Conflux's decentralized governance mechanism.

Mining — Miners earn in three ways — block rewards, transaction fees and storage maintenance rewards — with an annualized return rate of 4%.
Conflux Tokenomics
CFX had a genesis supply of 5 billion pre-mined tokens. Its total supply has since increased to 5,284,997,962 tokens through mining. The allocation of its genesis supply is as follows;
16% — Private Equity Funders

36% — Genesis Team

8% — Community Fund

40% — Ecosystem Fund
Who Is the Founder of Conflux?
Conflux was co-founded by Fan Long, YuanJie Zhang, and Ming Wu.
Read more: Conflux Network (CFX): The China-Endorsed Public Blockchain
How to Store CFX
Fluent Wallet is recommended for storing and transacting CFX tokens. You can create this wallet from the ConfluxPortal browser extension, and even connect your Fluent Wallet to Ledger Nano S or Ledger Nano X for added security.
How do you feel about Conflux today?
Vote to see what the community thinks
Follow Us on Social Media
Follow