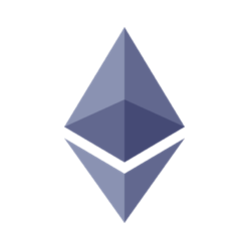 Ethereum Price
eth
-2.17%
Live
ETH
Price Summary
As of 8 Haz 2023, the global cryptocurrency market cap is $220.93B with a -2.18% change in the last 24 hours. ETH's current price is $1,838.12, with a 24-hour trading volume of $--. ETH is -2.17% in the last 24 hours, with a circulating supply of 120.23M ETH coins and a maximum supply of -- ETH coins. ETH ranks 2 by market cap. It has a 24H high of $1,884.19 recorded on 8 Haz 2023, and its 24H low so far is $1,826.68, recorded on 8 Haz 2023.
What Is the Highest Price of ETH?
ETH has an all-time high (ATH) of $4,878.26 , recorded on 10 Kas 2021.
What Is the
Lowest
Price of
ETH?
ETH has an all-time low (ATL) of $0.432979, recorded on 20 Eki 2015.
About Ethereum (ETH)
What Is Ethereum?
Many people use the terms "Ethereum" and "Ether" interchangeably, but the two words don't actually refer to the same thing. While Ether (ETH) is a cryptocurrency like Bitcoin, Dogecoin or Litecoin, Ethereum is the blockchain system on which Ether runs. Ethereum's network offers multiple use cases, such as fund transfers, peer-to-peer lending and the ability to invest in real estate. Ether is crucial to the Ethereum network, as it helps to facilitate all of its transactions.
The Ethereum network can be used to store data safely. Developers can take advantage of the crypto's open-source platform to build decentralized applications (DApps), earning Ethereum the nickname "world computer." Investors haven't been left out either — ETH has experienced a dramatic price surge in recent years, making it a favorite among cryptocurrency enthusiasts and those looking to get in on the crypto scene.
Who Is the Founder of Ethereum?
Vitalik Buterin is the founder of Ethereum. The Russian-Canadian programmer developed the second-largest cryptocurrency in 2015, when he was only 19. His interest in decentralized payment systems started in 2011, when he co-founded Bitcoin Magazine, an online space for sharing cryptocurrency articles with the world.
The idea of the Ethereum ecosystem was inspired by Bitcoin technology. Buterin wanted to come up with something much better than Bitcoin — a digital currency that could serve as more than a payment method. He released a white paper in 2014, telling the world about an "open-ended platform for hosting decentralized applications." Thousands of developers supported his idea, and that same year he started creating the Ethereum ecosystem after winning the Thiel Fellowship grant worth $100,000.
Ethereum was officially launched on July 30, 2015. The first trade took place on Aug. 7, 2015, at a price of $2.77 per ETH. Ether's price hit an all-time high of $4,891.70 on Nov. 16, 2021.
What Is ETH Used For?
Power and Sustain the Ethereum Network
Ether (or ETH), the coin held and exchanged on Ethereum's network, is the lifeblood of Ethereum, without which the latter cannot function. To run or use applications on Ethereum's platform, a form of payment is required. While there are many cryptocurrencies on the blockchain network, such as BAT and BNT, ETH serves as Ethereum's main medium of transaction.
Mining
Every time you perform an activity on Ethereum's network, a miner verifies that what you're doing is legitimate. Miners are paid a small amount of ETH whenever they complete a set of verifications. ETH mining can be likened to a data recording process, one which is necessary for keeping Ethereum secure and decentralized.
As a Form of Payment
Many merchants across the world, such as Amazon, Travala and Overstock, accept ETH as payment for their goods and services … and the list is expected to grow.
How Does Ethereum Work?
Ethereum has a blockchain structure similar to that of Bitcoin. Unlike Bitcoin, however, it's open-ended. Ethereum is a programmable platform that supports cryptocurrencies and applications. Developers can create software and implement it autocratically through smart contracts. Traditional contracts predefine conditions of engagement, and the role of smart contracts is to ensure these requirements are written in code format and fulfilled. Transactions automatically execute when the specified terms are met, eliminating delays and reducing costs associated with manual execution.
Example
Let's say a user creates a smart contract to send $500 worth of ETH to a family member on the 15th of every month. They code these instructions into Ethereum's blockchain, and Ether will be released to the receiving account each month as specified — as long as the terms of the contract are fulfilled.
What Is Ethereum Used For?
1. Decentralized Finance
Ethereum is an avenue to steer clear from any external form of control (e.g., governmental oversight) over money transactions and movement of other assets.
2. Creation of DApps
Ethereum enables developers to create unrestricted apps, such as games and social media/investment platforms.
3. Non-fungible Tokens (NFTs)
Artists can directly sell their NFT works using smart contracts and Ethereum-powered tokens.
Why Is ETH Valuable?
Anyone looking to invest in ETH might be interested to know where it derives its value. Like Bitcoin, ETH's value is pegged to its position as a currency. Unlike Bitcoin, however, Ether has a wider value proposition. Gas fees, NFTs, loan processing and the ability to be staked for interest play a major role in buffing up the value of ETH.
Furthermore, the promise for Ethereum 2.0 has conjured interest from institutional traders who have invested in the coin, giving it a strong speculative value. Ethereum 2.0 is a major improvement on the blockchain's network, and while it isn't the first upgrade that's been made (or expected to be made), it's nevertheless significant because it's expected to catapult Ethereum to a total value locked (TVL) balloon.
What Makes Ethereum Unique?
Ethereum draws its fundamental concept from Bitcoin. Both are digital currencies designed to eliminate external control on transactions, and both use a public ledger to decentralize their network. What, then, differentiates Ethereum from Bitcoin and other crypto projects? The answer lies in the blockchain technology it uses.
Blockchain Technology
The basic idea of Bitcoin blockchain technology is a collection of user-funded accounts or cryptocurrency wallets. Building on its predecessor, the Ethereum network features a sophisticated blockchain structure that stores computer codes. Buterin expanded Bitcoin's vision of an independent payment system to create a network of global computers that give its users access to DApps.
The issue of government censorship and information control is more severe than any of us may imagine. Popular apps, social media platforms, and even email service providers reserve the right to keep, delete or modify data as they wish. The worst part? They're becoming more sneaky about it, hiding information between fine lines in the terms and conditions (T&Cs.)
As long as Ethereum is running, information that it stores can be shared with anyone within its network, without intervention from any central authority — including applications running on the network. Ethereum's blockchain is powered by ETH and enables programmers to develop new ETH token variations for powering DApps via smart contracts.
Most ETH-based virtual coins run on the ERC20 primary token. This technology adds value across industries by providing fresh ideas for solving long-standing problems of security, efficiency and user control. Harnessing the power of DApps, Ethereum is useful in industries such as finance, gaming and supply chain management.
How Many ETH Are in Circulation?
Whereas only 21 million BTC will ever be mined, the second-largest virtual currency features a unique setup. Data from CoinMarketCap shows that there are currently 121 million ETH coins in circulation (this figure is accurate as of June 4, 2022). This includes 60 million coins owned by early contributors to the Ethereum ecosystem, and 12 million set aside for its development fund.
The number of ETH that exist has an impact on price. A greater number of Ether in circulation will lower the token's value. Although there's no limit to the maximum number of ETH coins that will exist in the future, supply and demand for the coin are nevertheless largely moderated by the difficulty in mining for every new level.
Ethereum will soon transition from proof of work (PoW) to proof of stake (PoS). This could drastically reduce the number of coins that can be mined. The upgrade is likely to phase out miners altogether, potentially causing ETH to become a deflationary asset. Prices will appreciate as demand for the coin rises above its supply. The reverse is also true. To illustrate this point, XRP, with a circulating supply of 45 million coins, has never reached a new high since it hit $3.84 in 2018.
How to Mine ETH
The process of mining ETH is similar to that of mining gold or any other mineral. Each successful mining activity creates new transactions on the Ethereum blockchain, thereby increasing circulation. A miner is any investor who provides energy, computer processors and time to verify transactions on the Ethereum blockchain.
To mine ETH, you'll need the following:
Crypto wallets

A mining application

GPU drivers

Operating system

Graphics card

A mining pool address
How Long Does It Take to Mine One ETH?
You may be wondering: How long does it take to complete mining of one ETH? Consider a miner who comes across a huge deposit of gold in a new mine. At first, it's easy to collect gold. Sooner or later, however, the deposits will start running out, and more effort (deeper digging) will be required to collect the same amount of gold mined at the very beginning.
By that same logic, early ETH miners had no difficulty obtaining multiple coins every day. Over time, however, it's become more challenging to mine ETH. As of June 4, 2022, at an Ethereum difficulty of 15.41P, it would take 86.2 days to mine 1 ETH at a hash rate of 1040 MH/s, utilizing 480 watts of power at $0.10 per kWh, and with a reward of 2 ETH per block. Not only is the process time-consuming, it's also very costly. Depending on the price of ETH, you may not make much profit.
What Is an ETH Address?
In real life, an address denotes a physical space where a person may meet and communicate with others. Similarly, Ethereum's users need an address for transacting on its blockchain. The receiving address of an Ethereum wallet is known as an ETH address (or ERC20 address). ETH addresses have 42 characters, and always start with "0x," followed by a mix of 40 random numbers and letters (e.g., 0x71C7656EC7ab88b098defB751B7401B5f6d8976F).
There are two types of ETH addresses:
Externally-owned ETH addresses: As ETH accounts that hold your funds, these addresses typically comprise a set of public and private keys.

Contract addresses: These are issued when a contract is deployed to the Ethereum blockchain.
How to Store ETH
ETH exists only as blockchain records, and possesses no tangible form. The cryptocurrency can be stored in a crypto or ETH wallet, a piece of software that enables you to transact and store your coins safely. Every ETH wallet has a private key which is essentially a password to sign on and off to unlock your coins. Keep your private key secure to avoid your ETH from theft.
There are two main categories of wallets: Hot and cold. A hot wallet stores your coins online, while a cold wallet stores your ETH offline (and only connects online with your authorization). If you want to store large amounts of ETH, a cold wallet would be the better choice. Either way, remember to keep your login details safe.
How to Buy ETH
You can buy ETH from any top crypto exchange, including Bybit.
Buying ETH on Bybit
To purchase ETH on the Bybit exchange, simply follow these steps:
Head to the spot trading page of ETH.

Select your trading pair on the left side of the page. For ETH, you can choose to trade with USDT, BTC, USDC or DAI. You can also opt for ETPs (ETH3L or ETH3S), which are paired with USDT.

Choose the type of order you'd like: Limit Order, Market Order or Conditional Order.
For Limit Orders:
Select Limit.

Enter the order price.

Enter the amount of ETH you wish to buy.

Click on Buy ETH.

Once you've confirmed that the information is correct, click on Buy ETH.

View your order details under Active on the web page, or Orders if you're using the Bybit app.
For Market Orders:
Select Market.

Enter the amount of USDT you've paid to buy ETH.

Click on Buy ETH.

Once you've confirmed that the information is correct, click on Buy ETH.

View your order details under Filled.
For Conditional Orders:
Select Conditional.

Enter the trigger price.

Choose to execute at Market Price or Limit Price.

Market Price: Order price need not be set.

Limit Price: Order price needs to be set.

According to order types:

Market Buy: Enter the amount of USDT you've paid to buy ETH.

Limit Buy: Enter the number of ETH you want to buy.

Click on Buy ETH.

Once you've confirmed that the information is correct, click on Buy ETH.

View your order details under Conditional on the web page, and All Orders → Current Orders on the Bybit app.
For more help, you can also visit the Bybit spot trading guide.
How do you feel about Ethereum today?
Vote to see what the community thinks
Follow Us on Social Media
Follow