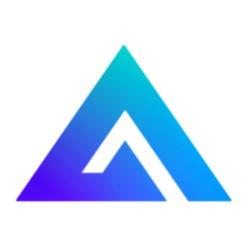 GMX Price
gmx
-2.17%
Live GMX Price Summary
As of 27 Oca 2023, the global cryptocurrency market cap is $428.86M with a -2.89% change in the last 24 hours. GMX's current price is $51.15, with a 24-hour trading volume of $--. GMX is -2.17% in the last 24 hours, with a circulating supply of 8.41M GMX coins and a maximum supply of 13.25M GMX coins. GMX ranks 95 by market cap. It has a 24H high of $52.47 recorded on 27 Oca 2023, and its 24H low so far is $50.00, recorded on 27 Oca 2023.
What Is the Highest Price of GMX?
GMX has an all-time high (ATH) of $62.10 , recorded on 16 Oca 2022.
What Is the Lowest Price of GMX?
GMX has an all-time low (ATL) of $11.53, recorded on 15 Haz 2022.
About GMX (GMX)
What Is GMX (GMX)?
GMX is the utility and governance token for the GMX decentralized spot and perpetual exchange.
As a platform, GMX capitalizes on decentralized finance (DeFi) to allow leveraged trading, market making, swapping tokens at low fees, and zero–price impact trading. It uses a unique, multi-asset automated market maker (AMM) model to provide liquidity for spot trading and derivatives. High-quality price feeds on GMX are supported by Chainlink oracles that source dynamic price data from various exchanges.
Its 30x extended perpetual futures trading, attractive rewards for liquidity providers and stakers, zero–price impact trades and low swap fees have made GMX particularly attractive to DeFi users.
What Is GMX Used For?
The two key roles of GMX tokens on the platform's ecosystem are governance and staking.
GMX token holders can vote on various proposals designed to improve the GMX network. Additionally, you can stake GMX on Arbitrum or Avalanche to earn rewards. You can redeem your GMX staking rewards into your wallet, or compound them to increase the rewards that you receive.
GMX Price
GMX has been performing fairly well since its September 2021 launch on Arbitrum at $15.73. After a slight drop to $11.97 that month, the token began a steady ascent, hitting its highest price of $62.10 in January 2022.
In tandem with the bear market conditions that have persisted for most of 2022, the price gradually dropped to an all-time low of $11.53 in June. However, it bounced back remarkably well in the following months, and seems to be on a strongly bullish ascent.
GMX Tokenomics
The maximum supply of GMX stands at 13.25 million tokens, but more can be minted through a governance vote with a 28-day time lock. The current GMX circulating supply is around 8 million (as of Sept. 2022), which can vary depending on the number of tokens that are vested.
GMX is distributed as follows:
7.5% to pre-sale participants

45.3% for absorption by token holders who decide to migrate to GMX following GMX's rebranding from Gambit and the XVIV token merge

15.1% for the Floor Price Fund

30.2% divided equally for liquidity and reserve

1.9% for marketing and partnerships
Who Is the Founder of GMX?
GMX was created following the merge of XVIX, XLGE, GMT and xGMT to form the GMX token. The network's roots can be traced to Gambit Protocol, which previously operated on BNB Chain (then Binance Smart Chain). However, Gambit's community voted to migrate the protocol to Arbitrum, an Layer 2 solution on Ethereum.
Two of the names that authorize the 2-of-3 multisig wallet associated with GMX are Benjamin Simon (co-founder and CEO of Stealth Crypto) and Krunal Amin (Founder and CEO of UniDex).
Read more: GMX: Decentralized Spot and Perpetual Exchange
How to Store GMX
Since GMX is deployed on the Arbitrum and Avalanche blockchains, you can store GMX tokens in wallets compatible with them, such as Metamask and Trust Wallet. You can also safely store GMX in hardware wallets such as Ledger Nano X.
Where to Buy GMX
You can buy GMX from any top crypto exchange, including Bybit. On Bybit, you can trade GMX/USDT on the spot market.
How do you feel about GMX today?
Vote to see what the community thinks
Follow Us on Social Media
Follow