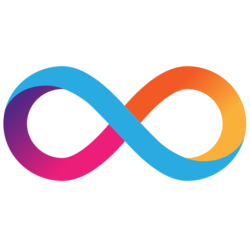 Internet Computer Price
icp
-1.23%
Live
ICP
Price Summary
As of 1 de jun de 2023, the global cryptocurrency market cap is $2.04B with a -1.33% change in the last 24 hours. ICP's current price is $4.69, with a 24-hour trading volume of $--. ICP is -1.23% in the last 24 hours, with a circulating supply of 436.39M ICP coins and a maximum supply of 469.21M ICP coins. ICP ranks 30 by market cap. It has a 24H high of $4.75 recorded on 1 de jun de 2023, and its 24H low so far is $4.57, recorded on 1 de jun de 2023.
What Is the Highest Price of ICP?
ICP has an all-time high (ATH) of $700.65 , recorded on 10 de mai de 2021.
What Is the
Lowest
Price of
ICP?
ICP has an all-time low (ATL) of $3.40, recorded on 19 de dez de 2022.
About Internet Computer (ICP)
What Is Internet Computer Protocol (ICP)?
Internet Computer Protocol (ICP) is the world's first blockchain to run at web speeds with unbound capacity. It provides a platform for web-based projects to develop websites and apps.
The ICP token is a utility token used to participate and administer the ICP blockchain network. With the ICP token, users can manage smart chains, process and store data, and use on-chain software development frameworks.
The Internet Computer network aims to expand public internet domains and become the world's computer platform. ICP's scientific foundation is Chain Key Technology and Chain Key Cryptography, cryptographic protocols that allow it to have a single public key. Users can add new nodes to the Internet Computer network to create new subnets and scale them infinitely.
Currently, ICP offers entrepreneurs and pioneers two types of opportunities:
What Is ICP?
The Internet Computer blockchain has its own unique coin that plays an important role in the entire ecosystem. ICP is a utility coin with three major functions on the network. First, ICP tokens are native assets that ensure computation is powered by processes. Additionally, ICP tokens ensure that the costs associated with processes are constant, including gas fees used for burning and minting ICP tokens.
For smart contracts, you can stake ICP to receive rewards and management benefits based on users' participation in the network. Traders and investors can also hold and trade this token according to their needs.
What Is Internet Computer (ICP) Used For?
The Internet Computer blockchain plays many integral roles within the system of internet connection. Holders of ICPs have voting rights on governance proposals affecting the Internet Computer network.
ICP rewards you for taking on necessary tasks, such as partaking in network governance and operating mode machines.
As a reward, users participating in governance benefit proportionately from the inflation of Internet Computer based on how much they stake and vote. If you lock your ICP in the Network Nervous System (NNS) for a long time, you'll have more voting power and earn more ICP rewards from inflation.
The expanded interoperability of Internet Computer includes enhanced smart contracts called canisters. The network deploys smart contracts and applications using these canisters, which record new data on the ICP blockchain.
An app can be created by users and then uploaded directly to the internet to be found by others. Internet Computer eliminates all existing programming code from the internet and enables users to control the systems independently through the internet protocol, which permits them to set up their software, develop apps and publish content.
The Internet Computer platform allows users to create decentralized applications like Uniswap and PancakeSwap. It's also more cost-effective than traditional financial applications like PayPal, because application users don't have to pay a fee for interacting with canister smart contracts unless they're exchange protocols or lending protocols that require transactions.
Who Is the Founder of Internet Computer (ICP)?
Internet Computer (ICP), founded by Dominic Williams, is a product of the DFINITY Foundation. It's backed by Polychain Capital, Andreessen Horowitz, SV Angel, Aspect Ventures, Electric Capital, 0x, Scalar Capital, Multicoin Capital, and several notable early Ethereum supporters.
Some researchers working on Internet Computer are Jan Camenisch, Andreas Rossberg, Yvonne-Anne Pignolet, Jens Groth, Victor Shoup, Lara Schmid, David Derler and Andrea Carulli.
ICP is the native token of Internet Computer. It was one of the leading cryptocurrencies in market capitalization when it officially launched in May 2021 in the public domain, but lost nearly 95% of its value a month later. (Read the following guide on Bybit to better understand profit and loss.)
DFINITY Foundation, a nonprofit organization, is based in Zug, Switzerland. The company created a blockchain that is open-source, decentralized and designed to host smart contracts. It supervises research and development centers and remote teams around the world.
How Does Internet Computer (ICP) Work?
The Internet Computer is a bit different from many other protocols based on cryptocurrencies. Several computers are connected to create a central computing platform that can run applications of varying complexity and scale.
With the Internet Computer protocol, smart contracts are segregated into secure code units known as canisters, which are independent computational units. As with today's internet, users can interact with these canisters through an entry point such as a search engine.
The Internet Computer protocol doesn't rely on a centralized infrastructure, such as a Google cloud. Instead, it hosts and serves applications directly on the blockchain. In order to run, the protocol utilizes a network of independent data centers, where subnetworks of nodes form the software canisters. As part of the web experience, the end user interacts with these canisters.
Why Is Internet Computer Protocol Valuable?
Dominic Williams, the founder and chief scientist at DFINITY Foundation, claims that the protocol creates a hack-proof platform. It not only offers interoperability but also helps to reduce costs associated with traditional internet services.
By eliminating the need to pay for the output of canisters, ICP reduces costs. The canisters are pre-charged with cycles, which allows them to pay for their computations using a reverse-gas model.
Thus, end users don't have to own Internet Computer tokens to use the ICP platform, which reduces the barrier to entry. Moreover, the independent data centers receive ICP tokens, which may be used to charge canisters with cycles.
As for security, ICP uses a four-layered consensus mechanism based on proof of stake (PoS). The four layers in the system are the notary layer, the blockchain layer, the beacon layer and the identity layer. These layers combine to build a secure platform that can withstand common attacks, such as 51% force and Sybil attacks. Despite all this, ICP maintains decentralization and scalability.
What Makes Internet Computer Protocol Unique?
Anyone can create apps using ICP's blockchain technology. App developers can do an end-run — i.e., the final test of an application — from an APK, add a signature to the app, and then launch it using this technology.
Dominic Williams maintains that this technology is not cloud-based; instead, it uses dedicated hardware developed by independent parties. In contrast to most other cryptos, which take 30 minutes or more to complete transactions, IC works at web speed.
Several ICP features make it a handy tool for developers and organizations, as it enables users to create and publish content without the need for tech giants such as Amazon, Google or Facebook.
Following are a few key differentiators of IC which set it apart from competitors.
Speed
For blockchain enthusiasts, speed is one of the main factors in the race to the top. In contrast to security and scalability, speed is measurable.
Speed is defined by the number of transactions that a network is capable of processing per second (TPS).
Three metrics determine transaction speed:
Block Size: The maximum amount of data a block can hold (in bytes)

Block Time: The amount of time it takes to create a new block on the blockchain

Average Transaction Size: The size of the average transaction on the blockchain network
The Internet Computer has no limit on transactions per second, unlike other cryptocurrencies, such as Ethereum (15 TPS), Polkadot (1,000 TPS), Cardano (250 TPS) and Solana (50,000 TPS).
Internet Identity
For DFINITY Foundation, defining a unique online identity is a significant focus. Developers can utilize internet identities to enhance verification. Although many users are opposed to using a single internet identity, ICP ensures that all nodes can recognize IP addresses and user actions.
Autonomous Protocol
Autonomy is an essential component of the Internet Computer because it provides a secure platform and allows open communication. A highly decentralized network hosts the software, which also gives access to other applications. In addition to operating protocols, these applications provide the software and hardware required to run programs.
How Many ICP Tokens Are in Circulation?
At the time of this writing (June 14, 2022), ICP's current price is $5.70, with a 24-hour trading volume of more than $159 million. Internet Computer Protocol has a live market cap of approximately $1.4 billion, with a circulating supply of 239,565,638 ICP coins and a total supply of 482,846,493 ICP coins.
In contrast to Bitcoin, Internet Computer places no limit on how many coins it can create or mine.
How to Store ICP
Having a cryptocurrency wallet lets you receive, send and store cryptocurrencies. Wallets can be either hot or cold.
Hot Wallet
You can access this type of wallet via your mobile device, web browser or desktop if the cryptocurrency wallet is connected to the internet. Internet Computer hot wallets include Network Nervous System (NNS), Stoic Wallet, Plug Wallet, Earth Wallet and Dfinance.
Cold Wallet
By downloading their tokens, holders can store them in a secure space not accessible over the internet. Assets can either be stored on hardware like a USB stick (hardware wallet) or printed on paper with keys and QR codes (paper wallet). Commonly used hardware wallets include Ledger and Trezor.
How to Buy ICP
You can buy ICP from any of the top cryptocurrency exchanges, including Bybit.
Buying ICP on Bybit
To purchase ICP on Bybit, simply follow these steps:
Head to the spot trading page of ICP.

Select your trading pair on the left side of the page. For ICP, you can only trade with USDT.

Choose the type of order you'd like to make: Limit Order, Market Order or Conditional Order.
For Limit Orders:
Select Limit.

Enter the order price.

Enter the number of ICP you want to buy.

Click on Buy ICP.

Once you've confirmed that your information is correct, click on Buy ICP.

View your order details under Active on the web page, or Orders if you're using the Bybit app.
For Market Orders:
Select Market.

Enter the amount in USDT that you've paid to buy ICP.

Click on Buy ICP.

Once you've confirmed that your information is correct, click on Buy ICP.

View your order details under Filled.
For Conditional Orders:
Select Conditional.

Enter the trigger price.

Choose to execute at Market Price or Limit Price.

Market Price: Order price need not be set.

Limit Price: Order price needs to be set.

According to order types:

Market Buy: Enter the amount in USDT that you've paid to buy ICP.

Limit Buy: Enter the number of ICP you want to buy.

Click on Buy ICP.

Once you've confirmed that your information is correct, click on Buy ICP.

View your order details under Conditional on the web page, and All Orders → Current Orders on the Bybit app.
For more help, you can also visit the Bybit spot trading guide.
How do you feel about Internet Computer today?
Vote to see what the community thinks
Follow Us on Social Media
Follow