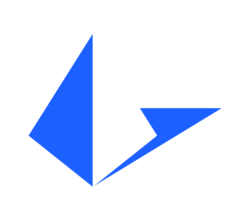 Loopring Price
lrc
-3.23%
Live
LRC
Price Summary
As of 22 सित. 2023, the global cryptocurrency market cap is $215.67M with a -3.49% change in the last 24 hours. LRC's current price is $0.17329, with a 24-hour trading volume of $--. LRC is -3.23% in the last 24 hours, with a circulating supply of 1.25B LRC coins and a maximum supply of 1.37B LRC coins. LRC ranks 145 by market cap. It has a 24H high of $0.180032 recorded on 22 सित. 2023, and its 24H low so far is $0.171899, recorded on 22 सित. 2023.
What Is the Highest Price of LRC?
LRC has an all-time high (ATH) of $3.75 , recorded on 10 नव. 2021.
What Is the
Lowest
Price of
LRC?
LRC has an all-time low (ATL) of $0.01963893, recorded on 18 दिस. 2019.
About Loopring (LRC)
What Is Loopring?
Loopring (LRC) is a Layer 2 platform for the Ethereum blockchain that features inexpensive fees and very high throughput capacity. Layer 2 protocols, such as Loopring, achieve technical and cost efficiencies by moving some part of the transaction-processing capacity off-chain and then posting processed transactions in batches to Layer 1 (the underlying blockchain network).
Ethereum's slow processing speed and high gas fees have given rise to Layer 2 platforms, and the Loopring protocol is one of the most popular ones. Loopring is primarily used for two purposes:
Inexpensive, fast token transfers within the Ethereum ecosystem
Transfers of Ether and ERC-20 tokens are considerably less expensive on the Loopring protocol than on Ethereum. As of this writing (August 4, 2022), an ETH coin transfer via Loopring costs only $0.02, while the same transfer executed directly on Ethereum is $1.30.
Setting up and running decentralized exchanges (DEXs)
DEXs launched on Loopring take advantage of the platform's low-cost and high-throughput environment. Loopring's development team also launched its own automated market maker (AMM) and orderbook-based DEX to facilitate efficient token swaps.
Loopring can process more than 2,000 transactions per second (TPS), and a typical coin swap carried out via the Loopring DEX currently costs less than $0.40 in transaction fees. Ethereum can handle only around 15 to 25 TPS, and has very volatile fees that can frequently jump into double-digit figures.
In principle, Loopring could be used for other decentralized finance (DeFi) applications, not only for DEXs. Any DeFi operation that might benefit from Loopring's low costs and great processing capacity is, theoretically, feasible. Loopring, however, has largely targeted the DEX functionality in its marketing, and has set up its operations to focus on token swaps.
What Is LRC?
Loopring's native cryptocurrency, LRC, is an Ethereum-based ERC-20 token. LRC started trading on exchanges around mid- to late 2017 at levels between $0.10 and $0.20. The LRC price spiked briefly to around $1.70 in January 2018 on the back of the wider crypto market rally. When the market crashed shortly thereafter, the LRC price declined significantly, and by November 2018, dropped below the 10-cent mark.
The second significant Loopring price spike occurred in late October 2021, again as the overall market was on an uptrend. In November 2021, the coin rose close to the $3.50 level — its highest price ever — only to be knocked down by the market-wide crash in early 2022, from which the crypto industry is still trying to recover. For the month of August 2022, LRC price hovers at around $0.50, having demonstrated rate stability since late June 2022.
What Is LRC Used For?
The LRC coin's main functions on the protocol currently include transaction fee payments, liquidity pool (LP) staking and locking up funds on the platform to run a DEX.
The upgrade to Loopring 3.6 lets LRC be distributed as a protocol fee to liquidity providers, insurers and the Loopring DAO. Liquidity providers receive 80 percent; insurers who put capital in Loopring's safety insurance fund receive 10 percent; and the Loopring DAO receives another 10 percent.
Transaction Fee Payments
Transaction fees for token transfers and DEX coin swaps are paid in a small flat fee in LRC tokens, amounting to less than a few cents, and there aren't any Ethereum gas fees.
However, if you move your funds out of the Loopring Layer 2 environment to your wallet on Ethereum, the Layer 1 blockchain's gas fees will kick in.
Liquidity Pool Staking
Within the context of DEX platforms, LP staking refers to earning crypto rewards by contributing funds to token swap pools. Users of the Loopring DEX may deposit their LRC tokens into the numerous pools on the exchange to earn interest from their trading activity.
Liquidity providers earn 0.15 percent of transaction fees within the pool to which they contribute funds. The fee is split between the providers in proportion to their pool contribution.
Locking up Funds to Run a DEX
As noted above, the Loopring protocol positions itself as a great choice to run a DEX, citing its cost and throughput advantages. To launch and run a DEX, operators need to lock a minimum fee of 250,000 LRC on the platform.
Who Founded Loopring?
Blockchain-technology entrepreneurs Daniel Wang and Jay Zhou founded the Loopring Foundation, the entity behind the project, in 2017. Wang, the main founder and now Loopring's former CEO, stepped down from the position to act as the Loopring Foundation's business advisor in February 2022. Steve Guo was named the new CEO.
Co-founder Jay Zhou served as Loopring's COO until February 2021, when he parted ways with the project.
Loopring conducted its initial coin offering in August 2017, raising $45 million. However, Loopring had to return around 80 percent of the funds due to tightening regulations in China. The funds remaining were then used to develop the protocol.
How Does Loopring Work?
To provide fast and inexpensive transactions linked to Ethereum, Loopring uses the zero-knowledge rollup technology, or ZK-Rollup, which is one type of Layer 2 solution. Other solutions include optimistic rollups, sidechains, channels and bridging solutions.
As with other ZK-Rollups, Loopring processes transactions off-chain, then posts them in batch mode with proof of validity to Ethereum, the underlying blockchain network. The proof of validity for a batch of transactions is generated cryptographically on Loopring's off-chain platform, known as "the relayer."
After the batch is posted to Layer 1 (the Ethereum blockchain), the chain's miners validate the transactions and add them to Ethereum's permanent ledger of records.
Why Is LRC Valuable?
Access to the Loopring Ecosystem
The LRC coin lets you access the Loopring ecosystem and take advantage of the low fees and fast transactions afforded by the platform. You will need LRC to pay fees for coin transfers and swaps.
LP Staking
By contributing LRC coins to liquidity pools on the Loopring DEX, you can earn passive crypto income, with 0.15 percent of all the transaction fees charged going to LP stakers.
Deflationary Properties
LRC is a deflationary coin with a maximum supply limitation. Additionally, a part of the coin's total supply has been burned to maintain its deflationary characteristics and avoid reaching the maximum supply levels. The project has now abandoned its fixed burn rate involving a portion of the protocol fees. Rather, there are plans for the Loopring DAO to vote on what they decide to do with their protocol fees, which include coin burns.
What Makes Loopring Unique?
Very Low Transaction Fees
While all Layer 2 solutions feature much lower transaction fees than Ethereum's dreaded gas fee, Loopring is among the most cost-effective Layer 2 protocols, at least for fund transfers.
As for coin swaps, Loopring is also very cost-effective compared to Ethereum. However, it's not among the cheapest Layer 2 platforms for such swaps.
Nearly Instant Transaction Finality
Both coin swaps and fund transfers are executed almost instantly on Loopring, making crypto trading on the platform a very smooth experience. In contrast, Ethereum transactions typically take 12 to 15 seconds to be confirmed, and some transactions might linger for minutes in the system without confirmation.
The Ability to Launch Your Own Decentralized Exchange
Loopring is not only for coin swaps and transfers. The protocol offers you the unique ability to launch Loopring-based exchanges. Although there's a requirement to lock up at least 250,000 LRC for that privilege, the platform's low fees could still make it a profitable venture for DEX operators.
How Many LRC Are in Circulation?
As of August 12, 2022, LRC's max supply and total supply figures are 1,374,513,896 and 1,373,873,437, respectively. As you can see, the coin's total supply is running close to its maximum limit. The circulating supply of LRC is around 1.33 billion (97 percent of the maximum supply).
How to Store LRC
To use Loopring and store your LRC coins, you may use the protocol's native Loopring Wallet. Alternatively, as LRC is an ERC-20 token, you may choose to store the tokens in any Ethereum wallet such as MyEtherWallet (MEW), Atomic Wallet or Trust Wallet. To be safer, store your coins in a hardware wallet like Ledger or Trezor.
When you store your LRC funds on Loopring's Layer 2 system, you don't have to pay Ethereum's gas fees. However, if you want to transfer and store your funds directly on Ethereum, at any time, the transfer operation will incur the chain's gas fees.
Where to Buy Loopring (LRC)
You can buy LRC from any top crypto exchange, including Bybit.
How to Buy LRC on Bybit
To purchase LRC on the Bybit exchange, follow these simple steps:
Head to Bybit's spot trading page (Home → Trade → Spot Trading).

Select the LRC/USDT pair on the left side of the page.

Choose the type of order you'd like: Limit Order, Market Order or Conditional Order.
For Limit Orders:
Select Limit.

Enter the order price.

Enter the number of LRC you wish to buy.

Click on Buy LRC.

Once you've confirmed your information is correct, click on Buy LRC.

View your order details under Active on the web page, or Orders if you're using the Bybit app.
For Market Orders:
Select Market.

Enter the amount of USDT you've paid to buy LRC.

Click on Buy LRC.

Once you've confirmed your information is correct, click on Buy LRC.

View your order details under Filled.
For Conditional Orders:
Select Conditional.

Enter the trigger price.

Choose to execute at Market Price or Limit Price.

Market Price: Order price doesn't need to be set.

Limit Price: Order price needs to be set.

According to order types:

Market Buy: Enter the amount of USDT you've paid to buy LRC.

Limit Buy: Enter the number of LRC you want to buy.

Click on Buy LRC.

Once you've confirmed your information is correct, click on Buy LRC.

View your order details under Conditional on the web page, or All Orders → Current Orders on the Bybit app.
For more help, visit the Bybit spot trading guide.
How do you feel about Loopring today?
Vote to see what the community thinks
Follow Us on Social Media
Follow