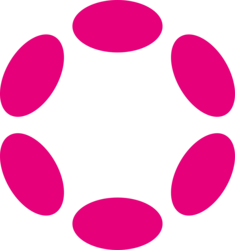 Polkadot Price
dot
+2.39%
Live
DOT
Price Summary
As of Mar 30, 2023, the global cryptocurrency market cap is $7.61B with a +2.31% change in the last 24 hours. DOT's current price is $6.26, with a 24-hour trading volume of $--. DOT is +2.39% in the last 24 hours, with a circulating supply of 1.22B DOT coins and a maximum supply of -- DOT coins. DOT ranks 13 by market cap. It has a 24H high of $6.28 recorded on Mar 30, 2023, and its 24H low so far is $6.10, recorded on Mar 30, 2023.
What Is the Highest Price of DOT?
DOT has an all-time high (ATH) of $54.98 , recorded on Nov 4, 2021.
What Is the
Lowest
Price of
DOT?
DOT has an all-time low (ATL) of $2.70, recorded on Aug 20, 2020.
About Polkadot (DOT)
What Is Polkadot?
Polkadot is a network protocol launched by the Web3 Foundation that allows the transfer of arbitrary data (not just tokens) across different blockchain platforms. The interoperability Polkadot offers makes it a truly multi-chain medium that enables cross-chain computations, registries, and more. By unifying multiple blockchains, Polkadot aims to achieve a high degree of scalability without compromising on security.
Another of Polkadot's goals is to eliminate slow communication between public and private blockchains. On its official website, Polkadot describes itself as a protocol that "provides unprecedented economic scalability by enabling a common set of validators to secure multiple blockchains."
What Is DOT?
DOT is the native token of the Polkadot network. As the maximum number of DOT tokens is not predetermined, these tokens are inflationary in nature. However, the rate of inflation is variable. In the Polkadot ecosystem, the smallest divisible unit of a DOT token is called a "Planck." One Planck is equivalent to 0.0000000001 DOT.
DOT tokens serve three primary functions:
Ensure security and operations of the network via staking

Enable holders to control the governance of the network

Enable users to connect a chain to Polkadot (as a parachain) via bonding
By staking and participating in the network, users can earn DOT rewards. Most tokens are awarded to validators in the network, and any amount that's left over is moved to the Polkadot treasury.
What Is DOT Used For?
The DOT token plays a significant role in maintaining and operating the Polkadot network. The most important use/function of DOT is staking. Users who own and stake DOT tokens gain the ability to perform one of the following roles necessary for the network's operation. In return, all of them receive rewards.
The four main roles are:
Validating Roles
Validators authenticate the data from collators in the parachain blocks, securing the relay chain in turn.
Nominating Roles
Nominators protect the relay chain by selecting reliable validators and delegating the DOT tokens they have staked withthe validators. Hence, nominators assign their votes.
Collecting Roles
Collectors collect shard transactions from various users and produce proof for validators to corroborate transactions.
Fishing Roles
"Fishermen" overlook the network's behavior and report any suspicious behavior to the validators.
In addition to the above roles, DOT tokens also play a crucial role in governance and bonding.
Who Is the Founder of Polkadot?
The three founders of Polkadot are Dr. Gavin Wood, Robert Habermeier and Peter Czaban. Polkadot (DOT) was first conceived in a white paper published in 2016 by Dr. Gavin Wood, co-founder and former CTO of Ethereum.
In 2017, Gavin Wood founded the Web3 Foundation for research of decentralized web technologies like Polkadot. In addition, in 2015 he co-founded Parity Technologies with Ethereum blockchain's former head of security, Jutta Steiner. Parity Technologies carried out the bulk of developmental work on Polkadot's core technology.
In 2018, Parity launched two proofs-of-concept and Polkadot's first parachain. Subsequently, the beta version of Polkadot was released in May 2020, and token transfers were enabled in August 2020.
How Does the Polkadot Ecosystem Work?
The Polkadot ecosystem enables three types of blockchains to be created.
The Relay Chain
The main Polkadot blockchain, this is the network where transactions are finalized. To attain greater speeds, the relay chain separates the addition of new transactions from their validation. Overall, it helps to achieve consensus and share security across different chain networks.
Parachains
These are custom blockchains that use resources from the relay chain to verify their transactions. These may have their own tokens, with specific use cases.
Bridges
Bridges allow the Polkadot network to communicate and connect with other blockchains. They also enable the exchange of tokens and assets across different blockchains without a central exchange. At the time of this writing (June 14, 2022), some bridges between Polkadot and other blockchains are available. Of note, an Interlay bridge between Polkadot and Bitcoin is in the beta testnet phase, and Snowfork has built a general-purpose connection called Snowbridge between Polkadot and the Ethereum blockchain.
These three components form the basis of the Polkadot ecosystem, enabling Polkadot to integrate with other blockchains for a multi-chain and heterogeneous blockchain solution.
Why Is DOT Valuable?
DOT cryptocurrency plays a vital role in upholding and operating the Polkadot network. Every user who votes and stakes DOT gains the ability to vote on network upgrades, with each vote proportional to the value of the DOT crypto at stake.
The average staking profits on DOT range from 10 to 15% per annum. In addition to staking profits, Polkadot also rewards participants of all four roles with newly-minted DOT. Ultimately, DOT is valuable because it's the basis for the functioning of the Polkadot network.
How Many DOT Are in Circulation?
At the time of this writing (June 14, 2022), DOT has a circulating supply of about 1 billion tokens. Initially, Polkadot's software had allowed the creation of 10 million DOT tokens without any limit on its supply. It also permitted the release of new DOT tokens in perpetuity, at a predetermined inflation rate. For the first year, theinflation rate was 10%.
Following a token holder vote in August 2020, the total number of tokens in circulation was redonimated to 1 billion. A single DOT token was revalued as 1e10 plancks (0.0000000001) instead of the original 1e12 plancks.
What Makes Polkadot Unique?
Polkadot is a "sharded multichain" network, meaning it can process multiple transactions on several chains (parachains) simultaneously. This parallel processing power improves the scalability of the network. Also, the unique design of the network, which comprises the relay chain and parachains, allows it to conduct transactions more securely and efficiently. For example, Polkadot can process up to 1,000 transactions per second (TPS), whereas Bitcoin and Ethereum can process only 7 and 30 TPS, respectively.
One additional benefit of Polkadot is that users can create custom blockchains using Polkadot's Substrate framework. Not only are such blockchains quick and easy to develop, they're also highly flexible and adaptive. Additionally, unlike Bitcoin or Ethereum, Polkadot enjoys automatic upgrading, without needing a fork for new updates or bug fixes.
Polkadot vs. Other Platforms (e.g., Cosmos, Ethereum)
Many crypto enthusiasts have termed Polkadot an "Ethereum Killer" due to the similarities between the two blockchains. Polkadot's design/architecture aims to address some of Ethereum's key flaws.
Ethereum is currently the second-highest traded cryptocurrency in the market. Both Polkadot and Ethereum use a sharded network. Polkadot's Relay Chain, however, is more flexible and interoperable than Ethereum's Beacon Chain.
While decentralized applications from ETH 2.0 can connect to the Polkadot network, ETH 2.0 itself is unable to connect to any apps developed outside the Ethereum network. Polkadot's higher interoperability rate definitely makes it attractive to potential users.
What Makes DOT Unique?
In addition to interoperability, high scalability and improved security, Polkadot also offers generous rewards for staking and other functions. In contrast, Bitcoin only rewards miners who solve increasingly complex algorithms and mine a single block.
Furthermore, multiple projects/features are being (and have already been) developed on the Polkadot network. Some examples include a browser extension wallet, a cloud platform and different types of block explorers. These projects and features are sure to increase the value of Polkadot and, consequently, DOT.
Polkadot Governance
Governance of the Polkadot network is upheld by three groups:
DOT Holders
Every individual who purchases DOT can use and stake their tokens to propose changes to the network, and accept or reject others' proposed changes.
The Council
Elected by DOT holders, Polkadot's Council determines which proposed changes they'll implement to its software. In addition, members of the Council are allowed to propose changes. Proposals made by the Council require fewer votes to be passed than those put forth by ordinary DOT holders.
The Technical Committee
Elected by the Council, members of the Technical Committee can make special proposals during an emergency situation. Teams who are actively working on Polkadot automatically become a part of the Technical Committee.
Overall, Polkadot utilizes a sophisticated system of governance, one in which everybody — from DOT holders to network developers — have a say.
Where to Buy DOT
You can buy DOT from any top crypto exchange, including Bybit.
How to Buy DOT on Bybit
To purchase DOT on Bybit, simply follow these steps:
Head to the spot trading page for DOT.

Select your trading pair on the left side of the page. For DOT, you can choose to trade with USDT, BTC or USDC. You can also go long or short by trading DOT3L and DOT3S with USDT.

Choose the type of order you'd like to conduct: Limit Order, Market Order or Conditional Order.
For Limit Orders:
Select Limit.

Enter the order price.

Enter the amount of DOT you wish to buy.

Click on Buy DOT.

Once you've confirmed that your information is correct, click on Buy DOT.

View your order details under Active on the web page, and Orders if you're using the Bybit app.
For Market Orders:
Select Market.

Enter the amount of USDT you've paid to buy DOT.

Click on Buy DOT.

Once you've confirmed that your information is correct, click on Buy DOT.

View your order details under Filled.
For Conditional Orders:
Select Conditional.

Enter the trigger price.

Choose to execute at Market Price or Limit Price.

Market Price: Order price need not be set.

Limit Price: Order price needs to be set.

According to order types:

Market Buy: Enter the amount of USDT you've paid to buy DOT.

Limit Buy: Enter the amount of DOT you want to buy.

Click on Buy DOT.

Once you've confirmed that the information is correct, click on Buy DOT.

View your order details under Conditional on the web page, or under All Orders → Current Orders on the Bybit app.
For more help, you can also visit the Bybit spot trading guide.
How to Store DOT
Several Polkadot wallets allow users to store, transfer and receive DOT tokens. Some wallets also allow holders to stake tokens or vote in the governance of the Polkadot network. Broadly, Polkadot wallets can be categorized into two types:
Hot Wallets
These internet-connected wallets are accessible via mobile devices and computers, such as desktops and laptops. Examples of multi-channel Polkadot wallets include Lunie Wallet, Polkawallet, Ownbit and Trust Wallet. Of these, PolkaWallet and Lunie Wallet also allow users to stake tokens and earn rewards.
Cold Wallets
Often referred to as "hardware wallets" or "offline wallets," cold wallets allow holders to download their tokens and store them in a secure space that's not accessible through the internet. Examples include SafePal Wallet and Parity Signer.
In summary, if you wish to have quick access to your tokens, use a hot wallet. If you wish to hold your crypto for the long term, use a cold wallet.
How do you feel about Polkadot today?
Vote to see what the community thinks
Follow Us on Social Media
Follow