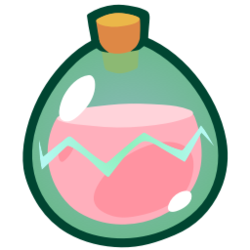 Smooth Love Potion Price
slp
+0.25%
Live
SLP
Price Summary
As of 2023年10月1日, the global cryptocurrency market cap is $59.79M with a +0.15% change in the last 24 hours. SLP's current price is $0.00144183, with a 24-hour trading volume of $--. SLP is +0.25% in the last 24 hours, with a circulating supply of 41.48B SLP coins and a maximum supply of -- SLP coins. SLP ranks 355 by market cap. It has a 24H high of $0.00145554 recorded on 2023年10月1日, and its 24H low so far is $0.00143095, recorded on 2023年10月1日.
What Is the Highest Price of SLP?
SLP has an all-time high (ATH) of $0.399727 , recorded on 2021年7月13日.
What Is the
Lowest
Price of
SLP?
SLP has an all-time low (ATL) of $0.00130772, recorded on 2023年9月11日.
About Smooth Love Potion (SLP)
What Is Smooth Love Potion (SLP)?
Smooth Love Potion (SLP) is an ERC-20 utility token used as in-game currency for the blockchain-powered game Axie Infinity. Before the token was upgraded to the Ronin blockchain, it was known as "Small Love Potion."
In "Arena Mode," Axie Infinity players engage in battle to obtain SLP tokens as rewards. Previously, players could earn a maximum of 25 or 50 SLP from daily quests or "Adventure Mode," respectively. Since season 20 of the game has kicked in, however, players don't earn SLP from Adventure Mode, while only experienced players are able to earn from daily quests.
SLP Price (Smooth Love Potion)
SLP hit record highs in price in May and July of 2021. From July to September 2021, however, its price declined steadily. SLP's price has plateaued since June 2022.
What Is SLP Used For?
SLP tokens are used for breeding new digital NFT pets known as Axies. The cost of breeding starts at 100 SLP and increases sharply thereafter, reaching 200 SLP for the second version, 300 SLP for the third, 500 SLP for the fourth, 800 SLP for the fifth and 1,300 SLP for the sixth.
Axies can only be bred a total of seven times, with the final iteration costing 2,100 SLP. This limit is put in place to prevent market hyperinflation.
SLP Tokenomics
There was no presale for the SLP token. Instead, Axie Infinity's mechanisms determine how tokens are distributed. According to publicly available documentation, there was no initial supply allocation. Rather, tokens were distributed to game players as rewards for achieving certain targets/milestones.
SLP tokens can be considered inflationary, with token supply growth determined by in-game activity at any given time. Axie Infinity players earn SLP by fighting in-game battles and participating in competitions and other events. SLP tokens used in Axie breeding operations are burned, helping to maintain balance by offsetting the amount of SLP earned through gameplay.
Who Is the Founder of Smooth Love Potion?
Trung Nguyen is the founder of Axie Infinity and its currency, Smooth Love Potion. Nguyen left his position as a software developer in the United States to focus on the project in 2017. The following year, he formed the Sky Davis Company, Axie Infinity's parent company, along with his peers.
How to Store SLP
SLP can be stored in cryptocurrency wallets, including Ledger Nano S and Trezor Model One.
How do you feel about Smooth Love Potion today?
Vote to see what the community thinks
Follow Us on Social Media
Follow