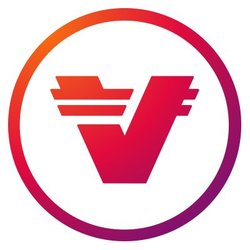 Verasity Price
vra
+1.54%
Live VRA Price Summary
As of 28 Kas 2023, the global cryptocurrency market cap is $77.19M with a +2.12% change in the last 24 hours. Today's price of VRA is $0.00749926, with a 24-hour trading volume of $--. VRA is +1.54% in the last 24 hours, with a circulating supply of 10.25B VRA coins and a maximum supply of 100.25B VRA coins. VRA ranks 388 by market cap. It has a 24H high of $0.00754168 recorded on 28 Kas 2023, and its 24H low so far is $0.0071763, recorded on 28 Kas 2023.
What Is the Highest Price of VRA?
VRA has an all-time high (ATH) of $0.086208 , recorded on 1 Kas 2021.
What Is the Lowest Price of VRA?
VRA has an all-time low (ATL) of $0.00199511, recorded on 23 Şub 2021.
About Verasity (VRA)
What Is Verasity (VRA)?
Verasity (VRA) is the native token for the Verasity ecosystem, an attention-based video and gaming platform built on the Ethereum blockchain that seeks to solve the current challenge of systematic fraud in the esports industry.
Verasity leverages blockchain technology to curb ad fraud, and to power the digital content creation economy through a strategic interplay of VeraViews ad tech stack and Proof of View (PoV) technology. PoV also includes a non-fungible token (NFT) chain authentication to facilitate the authentic creation of blockchain-based esports assets.
The VRA token is used for staking, earning and transacting on the Verasity platform. Initially an ERC20 token, VRA is now an ERC777 token with enhanced smart contract compatibility.
Verasity (VRA) Price
Verasity was launched in 2019, but its price only gained traction in 2021. In early March, the price spiked from $0.0021, continuing its bullish March momentum to close at $0.0306.
After a slight correction, the price hit two double price tops at around $0.050 before dipping to $0.0226 toward the close of April 2021. Its decline continued, breaking below $0.010 in June, where VRA's price stagnated until August.
The token experienced tremendous price activity in the last quarter of 2021 in tandem with the bullish market conditions at the time. VRA rose from $0.0117 on August 1 to $0.0465 on September 6 before a slight price correction through that month.
October was phenomenal for Verasity's price, with VRA pumping hard from $0.031 on October 1, 2021 to reach its highest price yet of $0.086 on November 1. As is the trend after such a significant pump, VRA began a slow price correction that has continued for most of 2022.
Since dropping below the $0.010 level in April 2022, VRA's price has stagnated, finding support around $0.004.
What Is VRA Used For?
VRA is a utility-enabled token powering the Verasity ecosystem. You can buy and hold the token to gain from future appreciation in its price.
Besides price value appreciation, you can participate in Verasity's VRA staking campaign to earn VRA rewards. The platform's VeraWallet buy-and-stake feature lets users easily lock their VRA tokens to earn VRA rewards daily at a rate of about 18.25% APY per year.
Other use cases of VRA include:
Reward viewers through Verasity's Watch & Earn program

Incentivize and reward players competing in tournaments of VeraEsports

Power Verasity's future VeraVerse NFT marketplace
Verasity (VRA) Tokenomics
VRA has a total and max supply of 110,356,466,695 tokens. Its circulating supply is 10,356,466,695 tokens, which constitute 10% of its total supply.
The remaining 100 billion tokens were minted to act as Foundation Tokens to fund Verasity's PoV ad campaigns and other applications.
Who Is the Founder of Verasity?
Verasity's founder is RJ Mark, a seasoned high-growth hardware and software product developer with many patents to his name.
Read more: Verasity: Revolutionizing Adtech and Esports with VRA Crypto
How to Store Verasity (VRA)
The official VRA wallet is VeraWallet. However, since VRA is an ERC777 token, you can store it in Ethereum-compatible wallets, such as Trust Wallet and MetaMask.
Where to Buy Verasity (VRA)
You can buy VRA from any top crypto exchange, including Bybit. On Bybit, you can trade VRA tokens as a USDT Spot pair (VRA/USDT).
How do you feel about Verasity today?
Vote to see what the community thinks
Follow Us on Social Media
Follow