Experience captivating generative artwork by Per Kristian Stoveland through the Velocity Series, an unprecedented web3 collaboration between Bybit, Oracle Red Bull Racing and top digital artists.

Click button below to learn more about the Velocity Series.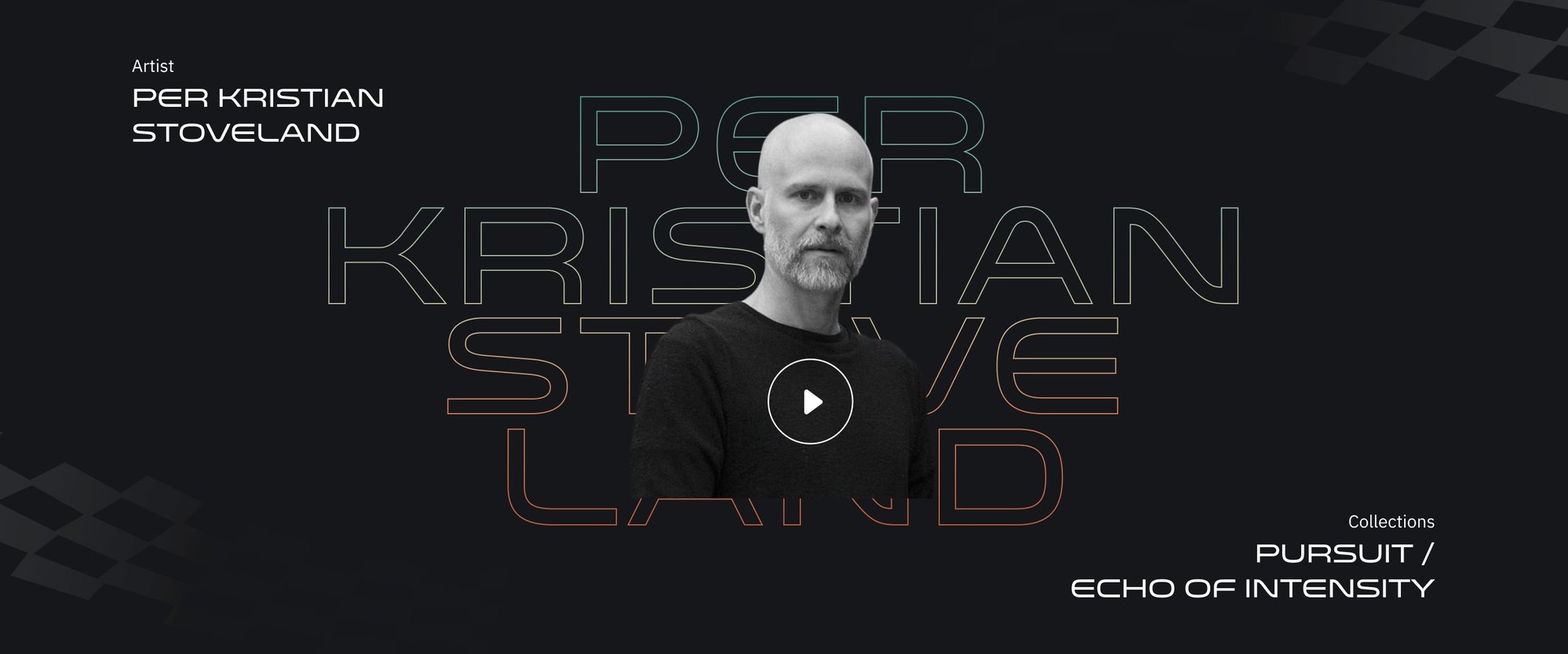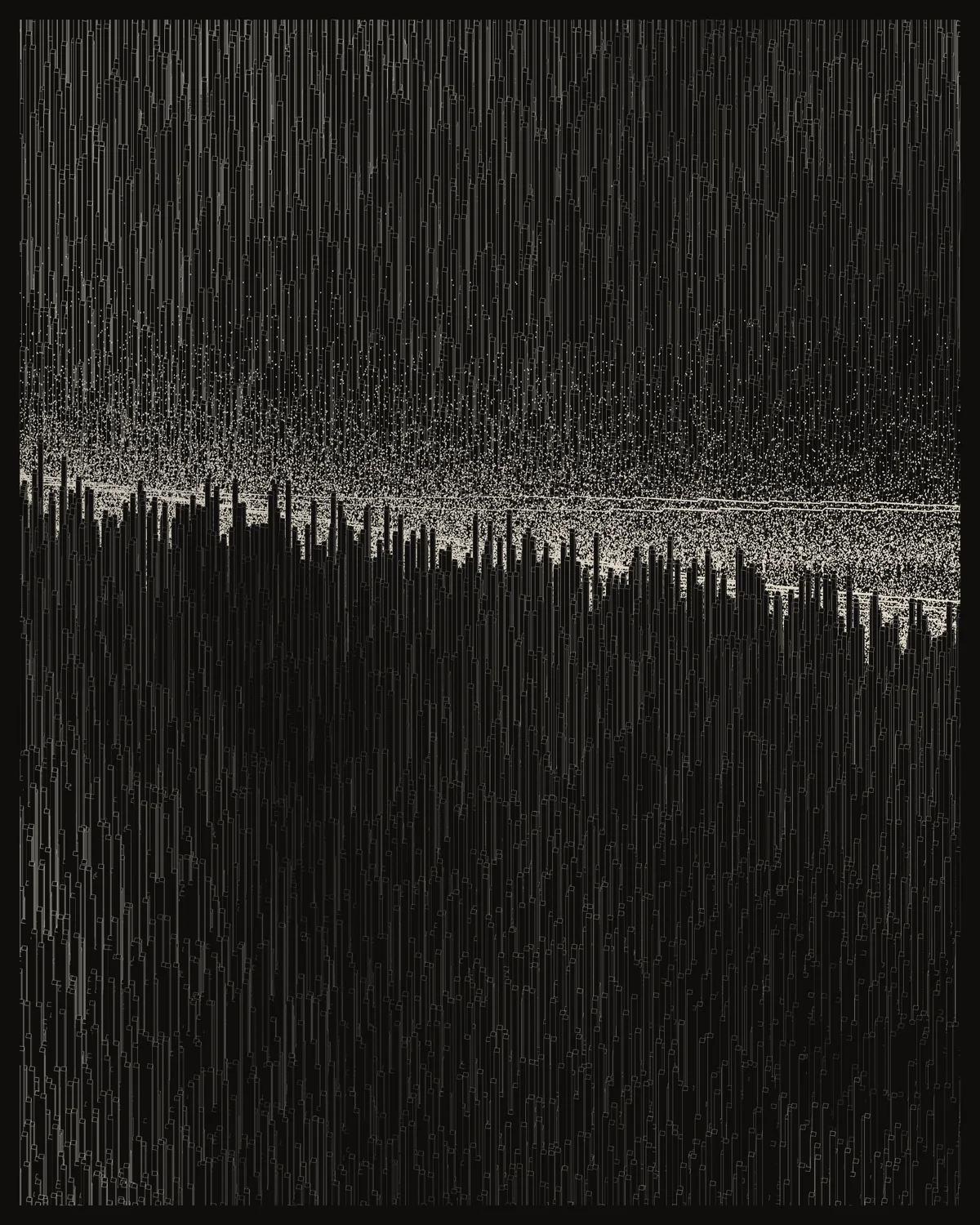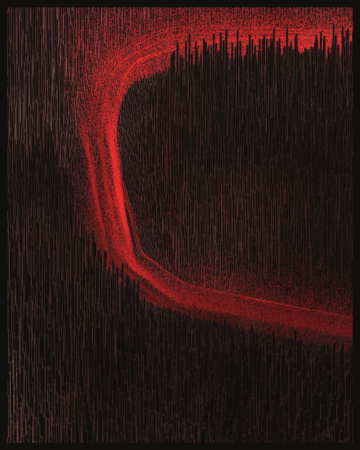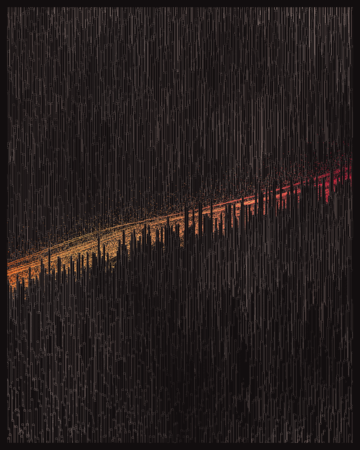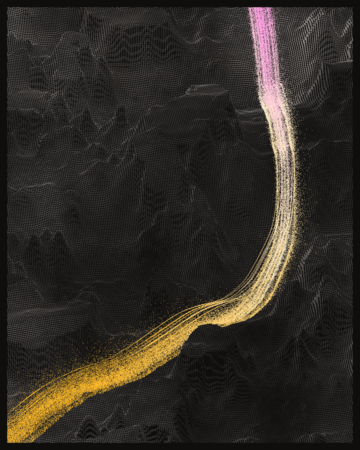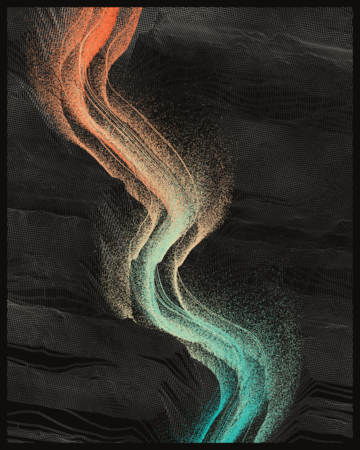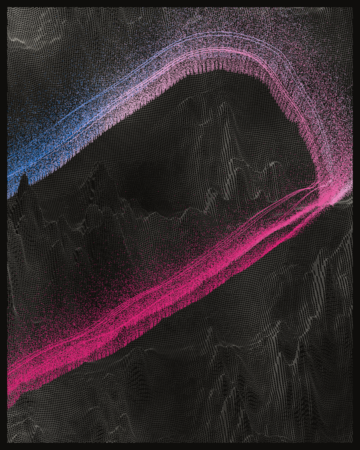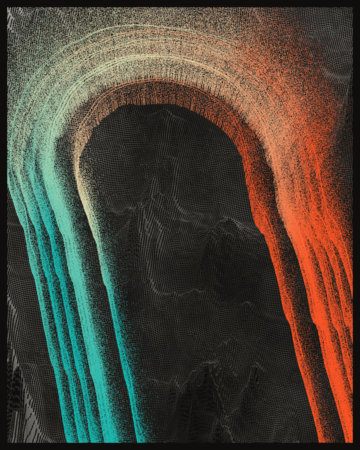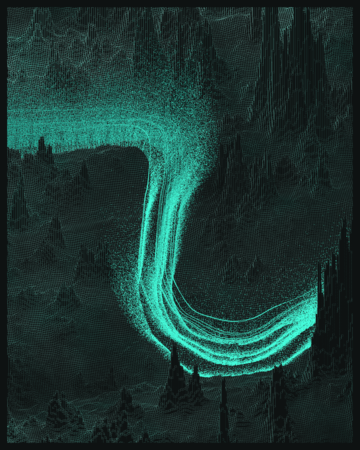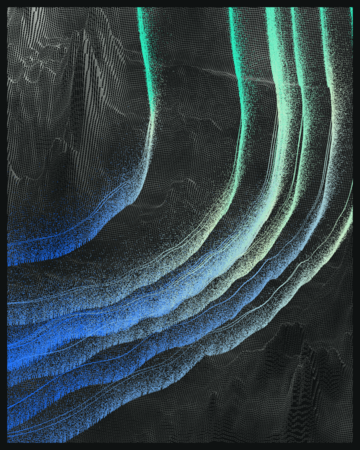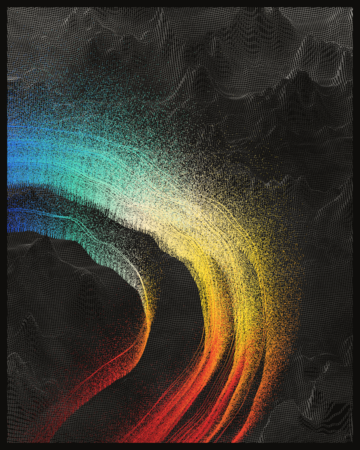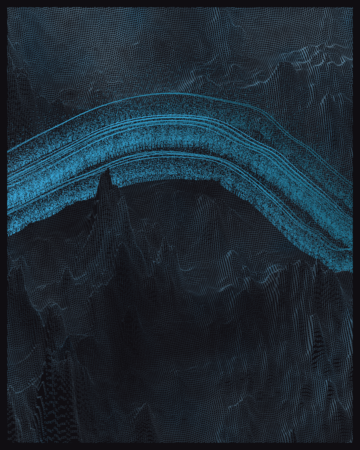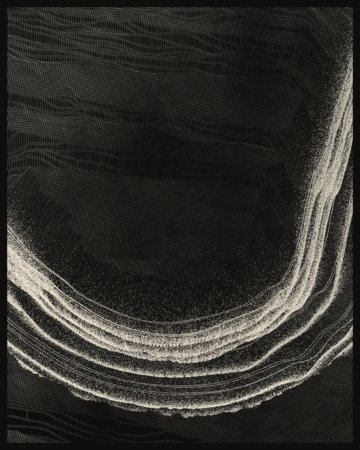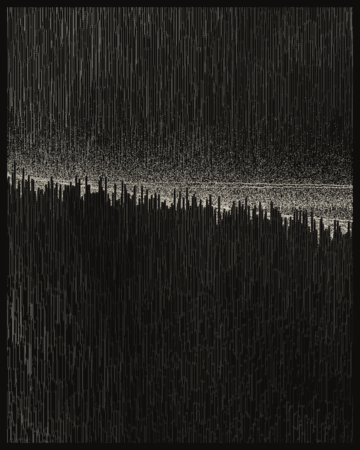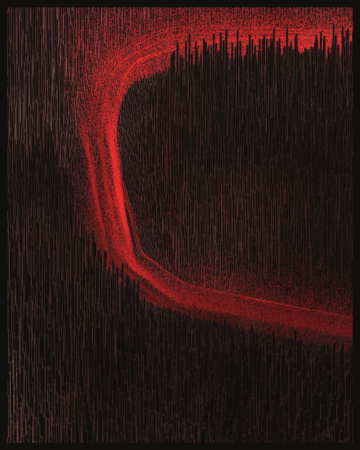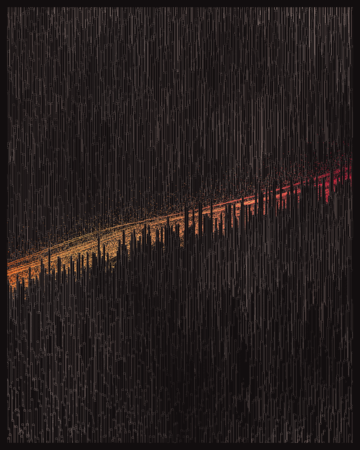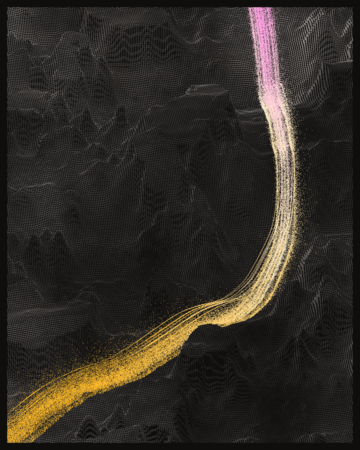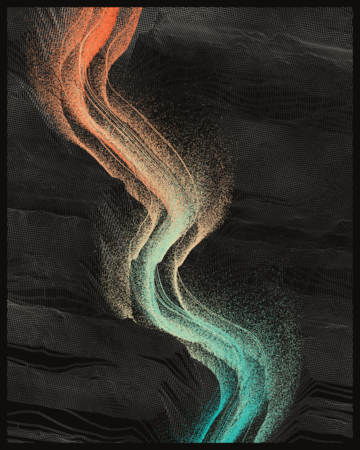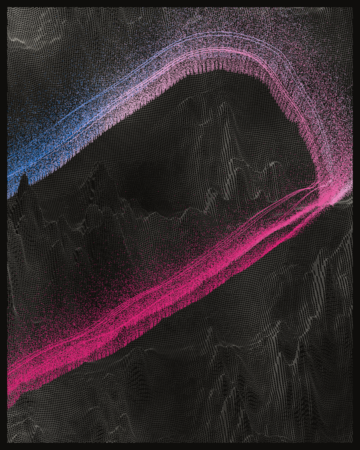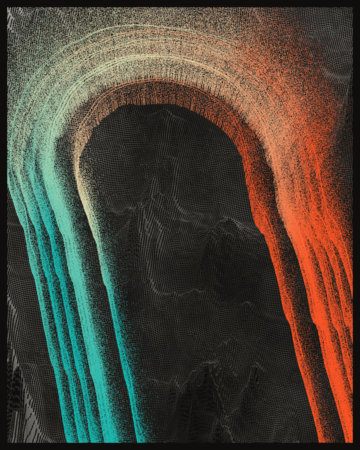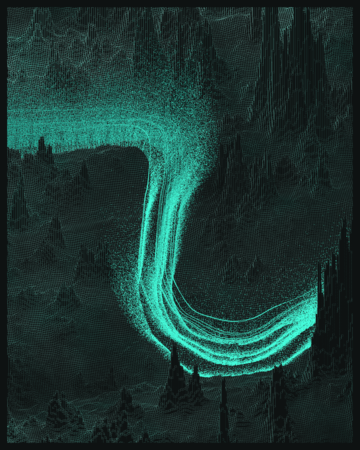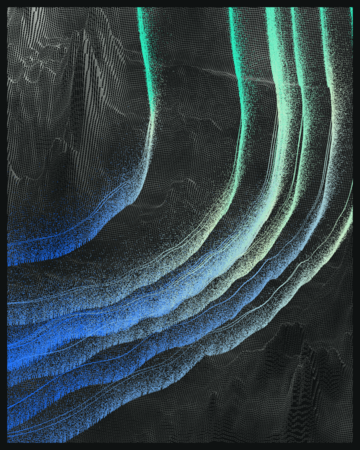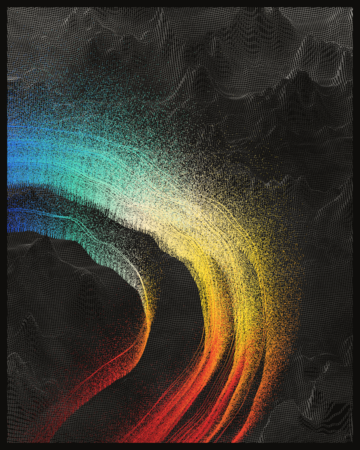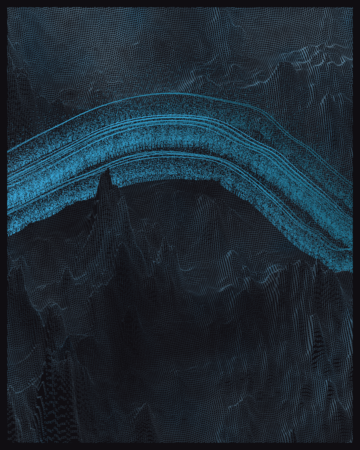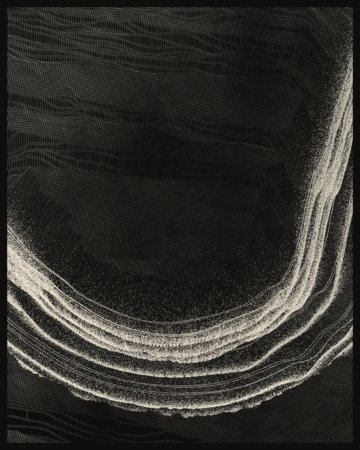 Available exclusively to holders of the Velocity Pass NFT via a Dutch Auction, Pursuit is a NFT collection that captures the raw energy of velocity in 200 unique generative outputs live generated at mint.

In this Dutch Auction format, the price will start at 9 ETH and decrease exponentially within a one-hour timeframe. Should the price hit 0.31 ETH, it will remain fixed until the entire collection is sold out.

Top 5 bidders will each receive a complimentary signed print from the artist.

Launch Time: Sep 20, 2023, 2PM UTC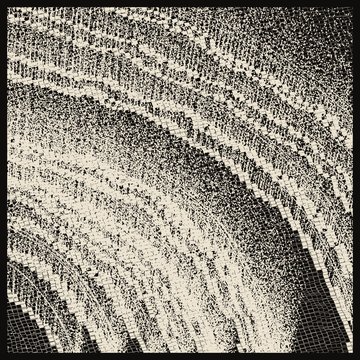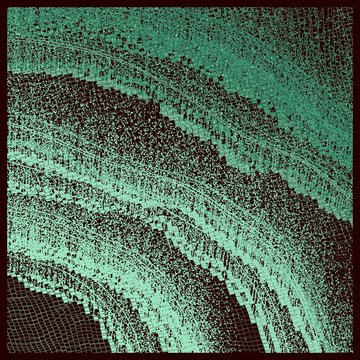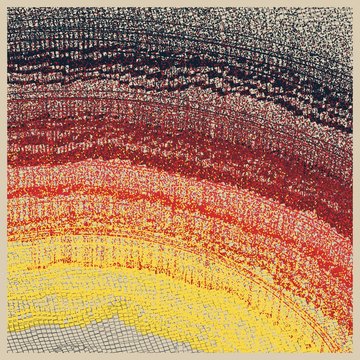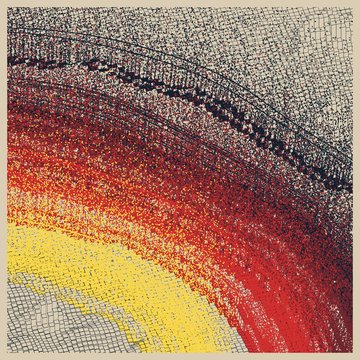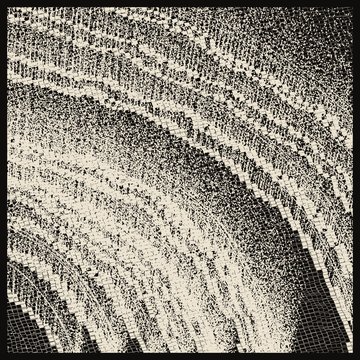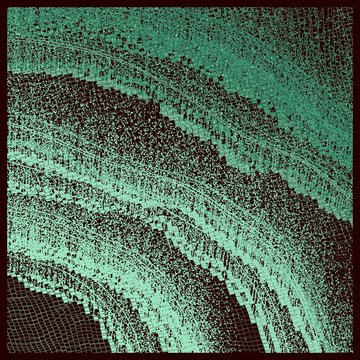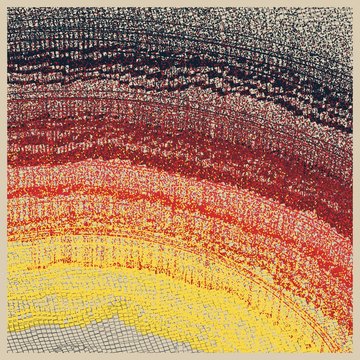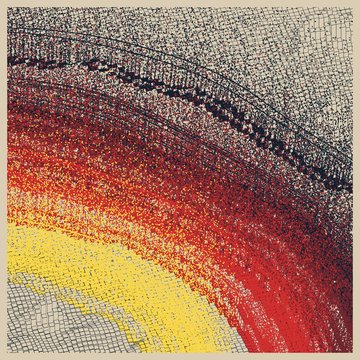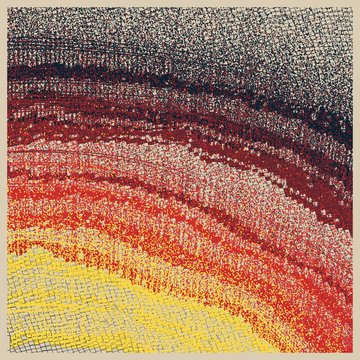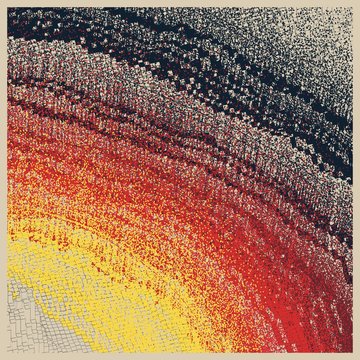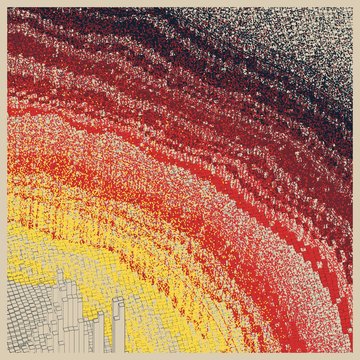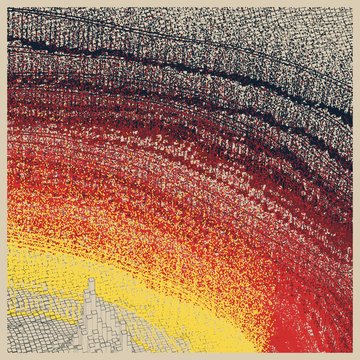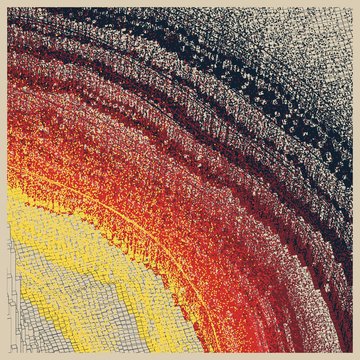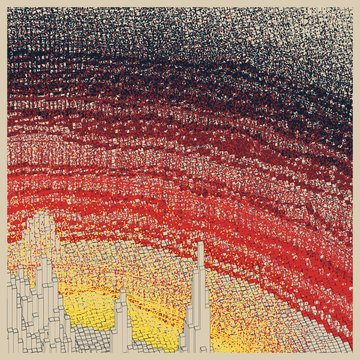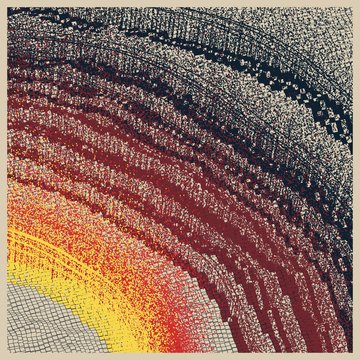 Delving into the aftermath of power and kinetic energy, Echo of Intensity is a generative open edition with each output possesses individual uniqueness.

At the conclusion of the sale, wallet possessing the highest quantity of "Echo of Intensity" NFTs will receive a complimentary Velocity Pass NFT as reward.

Holders of the Velocity Pass will each receive one NFT from this collection via an airdrop.

A snapshot will be taken on Sep 23, 2023, 2pm UTC to determine airdrop eligibility.

Launch Time: Sep 20, 2023, 2PM UTC - Sep 23, 2023, 2PM UTC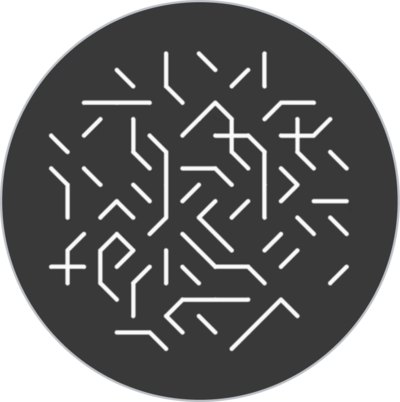 Per Kristian Stoveland, a Norwegian generative artist, programmer, and co-founder of Void Studio, has made a name for himself in the world of digital art and design. After graduating from the Oslo School of Graphic Design in 2003, his skills served as his entry point into the advertising industry as a creative coder and developer.

In 2015, he co-founded Void Studio alongside three collaborators, establishing an alternative design studio that operates at the intersection of art, architecture, technology, and design. Void Studio focuses on crafting unique experiences by designing, manufacturing, and executing custom temporary and permanent installations. These installations artfully merge digital elements with physical spaces, utilizing architecture, sculpture, kinetics, audio, lights, and sensors to create immersive experiences for audiences.
Velocity Pass Power Plays
Stay tuned for our upcoming social media challenges, where you might just secure a Velocity Pass for yourself!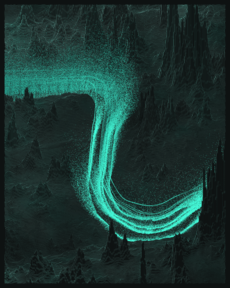 The top 5 bidders in this Dutch auction will receive prints of their respective NFTs, which will be autographed by Per.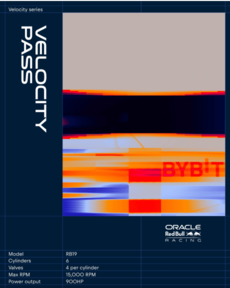 Join us and explore how Per Kristian Stoveland's visionary NFTs redefine the fusion of art, design, and technology. Embrace the speed and creativity of the Velocity Series.

- Join our Discord channel &lthttps://discord.gg/bybit&gt
- Follow the instructions and complete the quests

Once completed, you'll have a chance to win a "ticket" that allows you to participate in the raffle for a free Velocity Pass!
A race within a race!
The user who mints the most NFTs from the open edition collection named Echo of Intensity in their wallet before the snapshot on the 23rd of September at 2PM UTC will earn themselves a coveted Velocity Pass.
Will you be the one to seize this opportunity?
Velocity Series enthusiast!
Share your unique insights about Per's Velocity Series artwork on social media, and you will get a chance to participate in the gleam campaign and win a free Velocity Pass!

About Oracle Red Bull Racing, Bybit and AOI
Get the lowdown on the companies behind this exciting project.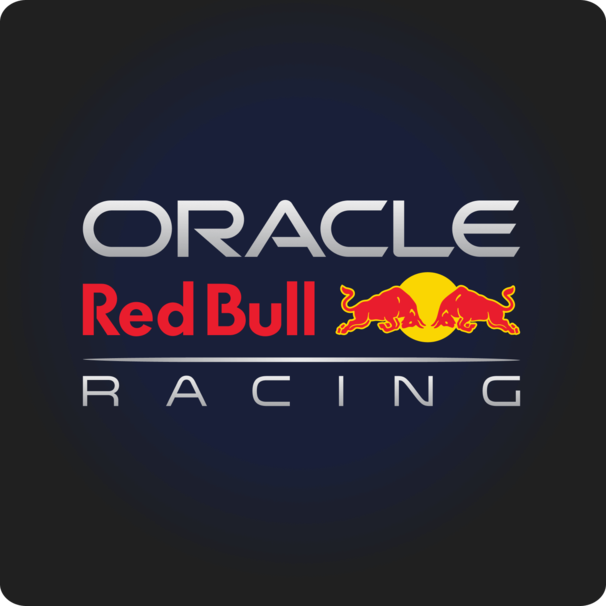 About Oracle Red Bull Racing
Oracle Red Bull Racing has established itself as a prominent force in the FIA Formula One World Championship since its establishment. The team was founded in 2005 with the aim of expanding Red Bull's presence in F1 and challenging the established norms of the sport. Known for their passion, playfulness, ambition, and remarkable achievements, Oracle Red Bull Racing has emerged as one of the most successful teams in Formula One.

With numerous Constructors' and Drivers' world titles, as well as a remarkable record of over 100 race victories, Oracle Red Bull Racing consistently strives for excellence. The team is dedicated to pushing the boundaries of performance, fostering a culture of champions, and embracing innovation at the forefront of technological advancements in the sport.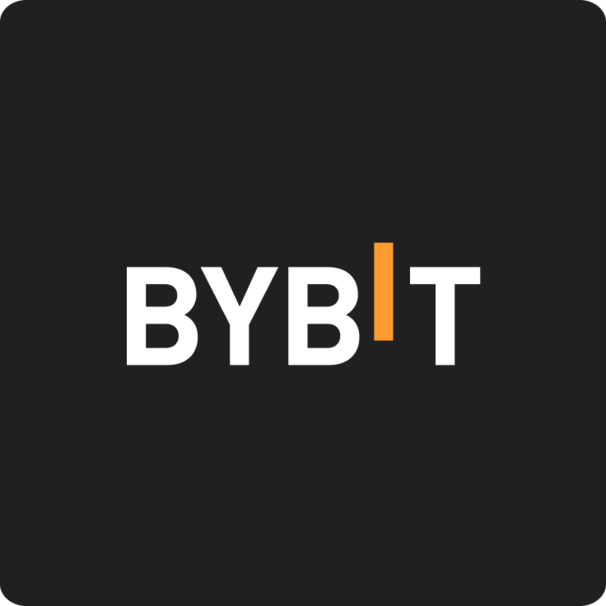 Headquartered in Dubai, Bybit is one of the world's leading cryptocurrency exchanges, offering next-level reliability, products and opportunities.

They propel their traders forward with their comprehensive suite of products, ultra-fast matching engines, top-notch liquidity, 24/7 multilingual customer support, and a world-class security system that ensures the safety of their users' assets.

Check out our homepage to find out more.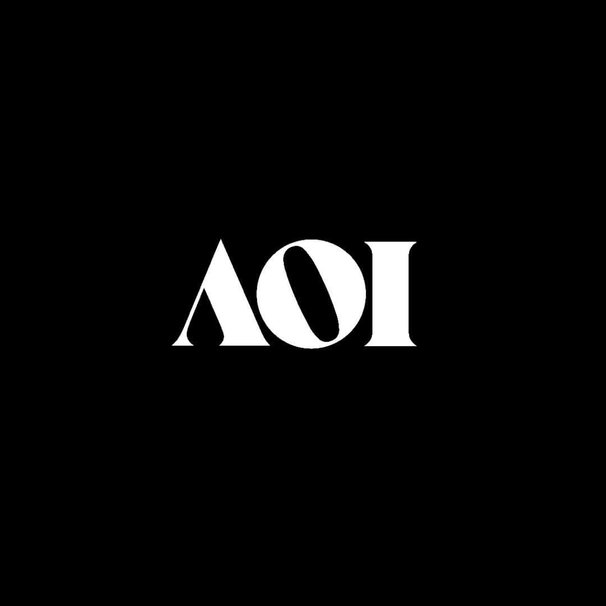 AOI, 'Art On Internet' is a multi-disciplinary agency and platform for emerging art and technology.

AOI is a creative force that inspires innovation and imagination at the intersection of art, technology, and culture. Through curated storytelling and award-winning experiences, they showcase exceptional artists and collaborate with world-class brands to create cutting-edge experiences. Their creative lab pushes the boundaries of what's possible.

Join them in their mission to create the future of art and technology.