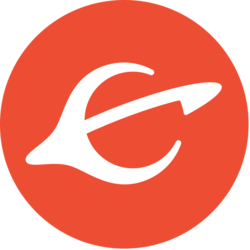 Evmos Price
evmos
+0.23%
Live EVMOS Price Summary
As of 30 de sep de 2023, the global cryptocurrency market cap is $42.34M with a +0.42% change in the last 24 hours. EVMOS's current price is $0.074359, with a 24-hour trading volume of $--. EVMOS is +0.23% in the last 24 hours, with a circulating supply of 569.11M EVMOS coins and a maximum supply of -- EVMOS coins. EVMOS ranks 430 by market cap. It has a 24H high of $0.075145 recorded on 30 de sep de 2023, and its 24H low so far is $0.0731, recorded on 30 de sep de 2023.
What Is the Highest Price of EVMOS?
EVMOS has an all-time high (ATH) of $6.84 , recorded on 28 de abr de 2022.
What Is the Lowest Price of EVMOS?
EVMOS has an all-time low (ATL) of $0.052157, recorded on 5 de sep de 2023.
About Evmos (EVMOS)
What Is Evmos?
Evmos is an IBC (Inter-Blockchain Communication) Protocol built on Cosmos SDK to serve as the world's first IBC-compatible chain, unlocking the interoperability of the Ethereum virtual machine (EVM).
For a long time, developers on Ethereum's blockchain have struggled to achieve scalability and interoperability, with most projects jumping ship to Cosmos and Tendermint as a solution. Just a few months back, the popularity of NFTs on Ethereum's blockchain highlighted the lack of scalability and interoperability on the EVM, proving the need for interoperability in the move toward mass adoption of blockchain-related applications.
In contrast, Cosmos has emerged as an ever-expanding ecosystem for interoperable and sovereign blockchain applications, thanks to its energy-efficient proof of stake (PoS) blockchain, which allows developers to create decentralized apps (DApps) that move seamlessly between multiple blockchains. Evmos leverages Cosmos to bring scalability, PoS and interoperability to the Ethereum ecosystem. Thanks to Evmos, developers can create interoperable Ethereum-based applications using Solidity. These Ethereum-based DApps can be used across the Cosmos ecosystem as well as other independent blockchains.
What Is EVMOS?
EVMOS is the native token of the Evmos blockchain. It's used to reward active developers on the Evmos network, and to secure the network through staking. Although EVMOS is mostly used to pay transaction fees on the Evmos network, Evmos founders plan to enable the platform to accept other Cosmos-based tokens as payment in the future. The network also gives inflationary rewards, block proposer rewards and usage incentives to active participants, proportional to their contribution to the network.
EVMOS Price and Tokenomics
The EVMOS token is highly inflationary, with over 300 million tokens issued in its first year. It features a model in which new tokens are issued under an exponential decay schedule with decreasing inflation every year. Within four years, Evmos will have issued 1 billion tokens. Here is its distribution model:
10% Community Pool
25% Usage Incentives
25% Team Vesting
According to CoinGecko, EVMOS's price achieved an ATH of $4.56 on May 4, 2022. Its price has faltered since then, due to the market conditions, but has remained above its May 18, 2022 ATL of $1.10.
Who Is the Founder of Evmos?
Evmos was founded by Akash Khosla and Federico Kunze Küllmer in May 2021 as the first IBC-compatible blockchain to bring compatibility, speedy transaction finality and interoperability to Ethereum.
Read more: Evmos: The EVM-Compatible Cosmos Chain
What Is EVMOS Used For?
Security
EVMOS is used on the Evmos blockchain to secure the network through the platform's PoS consensus mechanism. Validators are expected to stake EVMOS for a chance to commit new blocks to the blockchain. Delegation is also enabled on Evmos, and delegators can stake any amount of EVMOS to a validator.
Governance
EVMOS tokens are also used as a governance token in the Evmos ecosystem. Token holders can access funds from Evmos' Community Treasury by submitting proposals and voting on those proposals.
Transaction Fees and Rewards
As the native token of the network, EVMOS is used to pay transaction fees. In addition, users on the Evmos blockchain are given inflationary rewards, usage incentives and proposer rewards, based on their contributions to the network.
How to Store EVMOS
EVMOS tokens are compatible with Cosmos, as well as Ethereum. Therefore, token holders can use digital wallets such as Keplr and MetaMask to store their tokens.
How do you feel about Evmos today?
Vote to see what the community thinks
Follow Us on Social Media
Follow