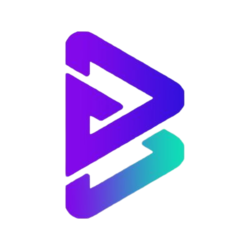 Bitgert Price
brise
-0.77%
Live
BRISE
Price Summary
As of 21 de sep de 2023, the global cryptocurrency market cap is $63.15M with a -0.33% change in the last 24 hours. BRISE's current price is $0.000000159102, with a 24-hour trading volume of $--. BRISE is -0.77% in the last 24 hours, with a circulating supply of 395.69T BRISE coins and a maximum supply of 1.00P BRISE coins. BRISE ranks 331 by market cap. It has a 24H high of $0.000000161441 recorded on 21 de sep de 2023, and its 24H low so far is $0.00000015502, recorded on 21 de sep de 2023.
What Is the Highest Price of BRISE?
BRISE has an all-time high (ATH) of $0.00000184 , recorded on 7 de mar de 2022.
What Is the
Lowest
Price of
BRISE?
BRISE has an all-time low (ATL) of $0.000000000616584, recorded on 9 de sep de 2021.
About Bitgert (BRISE)
What Is Bitgert (BRISE)?
Bitgert (BRISE) is a blockchain network that boasts close to zero transaction fees, with industry-leading levels of scalability. The team behind the project claims that the Bitgert chain is capable of achieving speeds of over 100,000 transactions per second (TPS), some of the fastest speeds ever claimed or achieved in the blockchain industry.
Previously known as Bitrise, Bitgert was initially launched as a project on the BNB Chain (BNB). In March 2022, Bitgert launched its own chain's mainnet, known as Bitgert Chain or Brise Chain. The platform is capable of supporting smart contracts, and advertises itself as a platform that aims to host NFT, decentralized finance (DeFi), metaverse and web3 crypto projects.
The Bitgert Chain has its own token standard, BRC-20. The platform is interoperable with two bridges — the Multichain bridge, which features support for a large number of blockchains, such as Ethereum, Polygon, Avalanche, Fantom and more; and the IcecreamSwap bridge, which supports transfers between the Bitgert (Brise) chain, BNB Chain, Dogechain, Fuse blockchain and DoKEN Super Chain.
The Bitgert blockchain's native crypto coin is BRISE, which exists in its native BRC-20 standard, the BEP-20 standard on the BNB Chain, and the ERC-20 standard on Ethereum.
Bitgert Price (BRISE)
The BRISE coin started trading in mid-2021 at the tiny price of $0.000000008. BRISE's first significant price jump occurred in late October 2021, and by early November the coin's price rose to $0.00000064. Over the following few months, BRISE declined and then experienced its second strong rise in February 2022.
By early March 2022, the BRISE coin hit its all-time high of $0.00000184. Similar to the first spike, this one was also followed by a prolonged, multi-month period of decline. Around mid-August 2022, having dropped to $0.00000036, BRISE registered its third sharp spike, rising to $0.0000012 by the end of the month.
By then, a pattern of sharp rises followed by steady, prolonged declines had emerged for the coin. True to form, BRISE went on a decline from the late August peak, returning to its historical average price levels.
What Is BRISE Used For?
BRISE is used primarily for staking and gas fee payments.
Gas fees on the Bitgert blockchain are paid in BRISE. The team behind the project has variously advertised Bitgert as a "zero gas fee" chain, and as a platform with extremely low, near-zero fees. Indeed, the actual gas fee on Bitgert is only small fractions of a cent.
The BRISE coin may also be staked, both on the Bitgert chain directly and via the BNB Chain. Staking on the Bitgert chain is possible for periods of 30, 60, 90 and 180 days. While your principal staked amount remains locked for your chosen period, interest rewards may be withdrawn at any time.
Bitgert (BRISE) Tokenomics
The BRISE coin has a maximum supply of 1 quadrillion and a total supply of 427 trillion. The coin's distribution is as follows:
38% — Liquidity

7% — Future Development and Marketing

5% — Developer Team
Who Is the Founder of Bitgert?
The identity of the Bitgert founders is unknown. Some online sources have reported that the founder(s) has a history of concealing the team behind the project using Artificial Intelligence (AI). Most recently, the founder(s) have used the online pseudonym "Gert Sanem."
We advise caution and thorough research if you have any interest in this project or coin.
Read more: What Is Bitgert: Next Big Thing, or a Scam?
How to Store BRISE
Wallets used to store the BRISE coin include BRISE Wallet, Coinhub, BitKeep, Truzact and Nabox.
How do you feel about Bitgert today?
Vote to see what the community thinks
Follow Us on Social Media
Follow