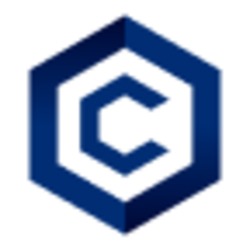 Cronos Price
cro
-5.87%
Live
CRO
Price Summary
As of Mar 21, 2023, the global cryptocurrency market cap is $1.78B with a -6.00% change in the last 24 hours. CRO's current price is $0.070493, with a 24-hour trading volume of $--. CRO is -5.87% in the last 24 hours, with a circulating supply of 25.26B CRO coins and a maximum supply of -- CRO coins. CRO ranks 36 by market cap. It has a 24H high of $0.076149 recorded on Mar 21, 2023, and its 24H low so far is $0.069341, recorded on Mar 21, 2023.
What Is the Highest Price of CRO?
CRO has an all-time high (ATH) of $0.965407 , recorded on Nov 24, 2021.
What Is the
Lowest
Price of
CRO?
CRO has an all-time low (ATL) of $0.0121196, recorded on Feb 8, 2019.
About Cronos (CRO)
What Is Cronos (CRO)?
Cronos (CRO) is the native token for two chains under Crypto.com, Cronos and Crypto.org Chain, which are both built on Cosmos. Formerly Crypto.org Coin, the token rebranded to Cronos (CRO) in February 2021 to reflect the project's growing ecosystem.
Powered by Ethermint for EVM compatibility and built on Cosmos SDK, Cronos chain powers the web3 economy by providing a foundational infrastructure to build decentralized applications (DApps). It's integrated with the Inter-Blockchain Communication (IBC) protocol on Cosmos to enhance bridging and interoperability with other IBC-enabled blockchains. Cronos operates on the proof of authority (PoA) consensus mechanism.
Crypto.org Chain is also built on Cosmos SDK, and runs on the proof of stake (PoS) algorithm. It's purpose-built for CRO staking and fast processing of transaction fees on Crypto.com Pay in the Crypto.com App.
Cronos (CRO) Price
CRO started trading in January 2019, gaining traction in March 2019. CRO's price rose by close to 10x, from $0.019 on March 2 to hit $0.10 on March 16, 2019.
However, the price soon corrected to around $0.05 and traded sideways for most of that year and early 2020. From mid-March 2020, things began to look up for Cronos' price as it rose from $0.03 to $0.17 by the end of August.
For the remainder of 2020, CRO's price retraced gradually to find support at the previous level, around $0.05. After trading sideways in the first month of 2021, CRO experienced another massive pump, from $0.06 on February 1 to $0.22 on February 23. It was during this period that CRO rebranded from Crypto.com Coin to Cronos.
Thereafter, CRO remained bullish, maintaining its price in the $0.20 range until mid-April 2021 when it declined to around $0.10. From August 2021, CRO's price began to rally again, its gradual increase turning into a sharp spike, from $0.21 on November 1 to its climax at $0.96 on November 24. A key milestone during this time was the launch of the Cronos mainnet on November 8, 2021.
The price then began to decline gradually, finding support at around $0.10 in June 2022, where it has stagnated for a while in tandem with the sluggish market conditions.
What Is CRO Used For?
CRO has several use cases in the Cronos chain. It's used for transaction fee payments on supported DApps, on-chain governance, and also as a reward for validators.
In Crypto.org Chain, CRO is used for staking to earn rewards, transaction fee payments on Crypto.com, and for on-chain governance.
CRO can also be staked on the Crypto.com app to earn rewards.
CRO Tokenomics
CRO's total supply is capped at 30 billion tokens after the project announced it would burn 70 billion tokens on February 22, 2021. Of these, 59.6 billion tokens were burned at the launch of its mainnet, while the remaining 10.4 billion are locked in a smart contract and are burned monthly upon unlocking.
After the burn, of the 5.9 billion CRO tokens remaining in the total supply that haven't been released into circulation, five billion will go toward mainnet block rewards and 0.9 billion will be allocated for ecosystem development.
Who Is the Founder of Cronos?
Cronos was co-founded by Kris Marszalek (CEO), Rafael Melo (CFO), Bobby Bao (head of Crypto.com Capital), and Gary Or (Founder of Particle B).
Read more: What Is Crypto.com Coin Cronos (CRO)?
How to Store CRO
You can store CRO in supported wallets like Crypto.com DeFi wallet, MetaMask, MathWallet, Nabox, Trust Wallet and imToken, among others. Supported hardware wallets include Ledger and BC Vault.
Where to Buy CRO
You can buy CRO from any top crypto exchange, including Bybit. On Bybit, you can trade CRO as a USDT perpetual (CROUSDT) in the derivatives market.
How do you feel about Cronos today?
Vote to see what the community thinks
Follow Us on Social Media
Follow