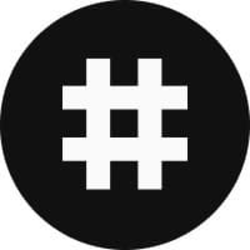 Reserve Rights Price
rsr
+1.16%
Live
RSR
Price Summary
As of May 30, 2023, the global cryptocurrency market cap is $155.62M with a +1.40% change in the last 24 hours. RSR's current price is $0.00307684, with a 24-hour trading volume of $--. RSR is +1.16% in the last 24 hours, with a circulating supply of 50.60B RSR coins and a maximum supply of 100.00B RSR coins. RSR ranks 201 by market cap. It has a 24H high of $0.00314015 recorded on May 30, 2023, and its 24H low so far is $0.0030412, recorded on May 30, 2023.
What Is the Highest Price of RSR?
RSR has an all-time high (ATH) of $0.117424 , recorded on Apr 16, 2021.
What Is the
Lowest
Price of
RSR?
RSR has an all-time low (ATL) of $0.00121354, recorded on Mar 16, 2020.
About Reserve Rights (RSR)
What Is Reserve Rights (RSR)?
Reserve Rights (RSR) is an Ethereum-based decentralized application (DApp) that allows you to launch yield-bearing stablecoins backed by a basket of ERC-20 tokens of your choice. These stablecoins, called RTokens, are insured against collapse through the protocol's main cryptocurrency, Reserve Rights token (RSR), an ERC-20 standard token.
Users who create RToken stablecoins on the protocol are required to provide collateral in the form of cryptocurrencies used to back the stablecoin.
The protocol's mainnet launch is expected in October 2022, and will first introduce two RTokens designed by the internal development team — a stable RToken that's backed by standard USD-pegged cryptos (e.g., USDC, USDT, BUSD, etc.), and a yield-bearing RToken backed by synthetic USD-based assets on decentralized finance (DeFi) protocols (e.g, cUSDC, cDai, aUSDT, etc.).
Reserve Rights (RSR) Price
The RSR token was launched in May 2019, trading at around $0.003. Until July 2020, the token's rate remained well under $0.01. During this period, RSR touched its ATL of $0.0012 in mid-March 2020.
In July 2020, the token began its most notable increase in value, rising steadily from less than $0.01 to $0.117 in April 2021 .
From then on, RSR — similar to the vast majority of other altcoins — was significantly affected by the market crashes and turbulence that roiled the overall crypto market from around mid-2021. By December 2021, the token had declined to about $0.03, and continued its slide to a low of $0.05. In September 2022, the token rallied to reach around $0.01 as the mainnet launch date nears.
What Is RSR Used For?
RSR has two key functions on the protocol — insuring RTokens via staking, and governance. When a new RToken is created, RSR holders are incentivized to back it by staking their funds on it. These funds help insure the new stablecoin, in case the value of its collateral declines.
By staking your RSR, you can earn a share of the revenue that arises from transactions involving the RToken of your choice.
The coin's second function is governance. RSR holders have the right to vote on all the key changes and developments concerning the protocol. Note, however, that RTokens are governed separately, and RToken creators can specify their own governance rules for their stablecoins.
Reserve Rights (RSR) Tokenomics
RSR's total and max supply are specified at 100 billion coins, with a circulating supply of approximately 42.3 billion RSR. The remaining 57.7 billion RSR are locked, reserved for key stakeholders of the project and protocol development. Of these, 8.3 billion coins are set aside to reward seed investors, strategic partners, project advisors and team members. The rest of the locked funds (49.4 billion RSR) are allocated to the Slow Wallet, a reserve fund designed for protocol adoption and development initiatives, such as partnerships, marketing and listings.
Who Is the Founder of Reserve Rights?
The Reserve Rights project was founded in 2017 by Oakland (CA)-based entrepreneur Nevin Freeman, who is also the project's CEO.
Read more: Reserve Rights (RSR Coin): The Promise of a Stable Future
How to Store RSR
Since RSR is based on Ethereum's widely supported ERC-20 standard, you can store the token on all major software and hardware wallets. To use RSR for staking, go for wallets that support RSR staking, which include MetaMask, Trust Wallet, WalletConnect, Fortmatic and Trezor.
Where to Buy RSR
You can buy RSR from any top crypto exchange, including Bybit. On Bybit, you can trade RSR as a USDT perpetual (RSRUSDT) in the derivatives market.
How do you feel about Reserve Rights today?
Vote to see what the community thinks
Follow Us on Social Media
Follow