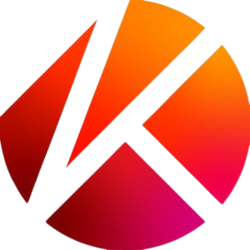 Klaytn Price
klay
+1.86%
Live KLAY Price Summary
As of 2023年12月3日, the global cryptocurrency market cap is $632.98M with a +1.58% change in the last 24 hours. KLAY's current price is $0.19406, with a 24-hour trading volume of $--. KLAY is +1.86% in the last 24 hours, with a circulating supply of 3.27B KLAY coins and a maximum supply of -- KLAY coins. KLAY ranks 87 by market cap. It has a 24H high of $0.194531 recorded on 2023年12月3日, and its 24H low so far is $0.188767, recorded on 2023年12月3日.
What Is the Highest Price of KLAY?
KLAY has an all-time high (ATH) of $4.34 , recorded on 2021年3月30日.
What Is the Lowest Price of KLAY?
KLAY has an all-time low (ATL) of $0.06044, recorded on 2020年4月29日.
About Klaytn (KLAY)
What Is Klaytn?
Klaytn is a Layer 1 public blockchain focused on creating a business-friendly environment. Its aim is to help entrepreneurs and enterprises of all crypto literacy levels build highly usable blockchain applications, and to encourage mass adoption of crypto.
Klaytn comprises a comprehensive suite of tools, including a public blockchain network, a development platform and developer-supporting tools. Built as a fundamental trust layer for the metaverse, Klaytn respects participation from all communities and brings them into an exciting virtual world filled with possibilities.
What Is KLAY?
KLAY is the native token of the Klaytn network. It's used to pay fees for the creation and execution of smart contracts. Crucial to Klaytn's operations, it fuels virtually all processes that take place on the platform.
KLAY is a form of payment made by the user to the consensus nodes (CNs) which execute operations. It's used in yield farming, by which users provide liquidity or stake KLAY tokens for liquidity mining.
On the network, NFTs can also be minted using the KLAY token. Additionally, KLAY is used as an incentive to reward its developers.
KLAY Price and Tokenomics
At the time of this writing (Aug. 10, 2022), KLAY has a total supply of about 10.8 billion tokens with a circulating supply of close to 3 billion. For every new block, 9.6 KLAY are minted; about 0.3 billion will be minted annually, equivalent to 3% annual inflation against the initial supply. In 2018 and 2019, 36% of its supply was sold to 26 private investors at its initial coin offering (ICO.)
With every new block's addition, block rewards are aggregated and distributed in a predetermined ratio as follows:
Klaytn GC reward: 34%
Klaytn Growth Fund (KGF): 54%
Klaytn Improvement Reserve (KIR): 12%
Who Is the Founder of Klaytn?
Launched in June 2019, Klaytn was founded by Jaesun Han, who is also the founder and CEO of Ground X, Klaytn's parent company.
Han received his education at the prestigious Korea Advanced Institute of Science and Technology (KAIST), where he has a doctorate in electrical engineering and computer science. He kick-started his career as a postdoctoral researcher at KAIST, and conducted extensive research on distributed computing.
In 2007, Han founded NexR, Korea's first big-data-and-cloud-computing tech startup. In 2008, he became the chairman of the Consortium of Cloud Computing Research board, and since 2018 he's been the CEO of Ground X.
Read more: Klaytn: How it Works
How Does Klaytn Work?
Klaytn has been carefully designed to integrate the following aspects into its network: Tokenized economy, governance system, and an incentive program to enhance collaboration. Thanks to its governance structure and optimized practical Byzantine fault tolerant (pBFT) consensus mechanism, the network is able to process up to 4,000 transactions per second (TPS) with a one-second deterministic finality for instantaneous transactions.
The Klaytn blockchain features a customizable structure and uses a permissioned proof of stake (PoS) mechanism that supports a limited number of validator nodes.
On Klaytn, there are three types of nodes: Consensus nodes (CNs), proxy nodes (PNs) and endpoint nodes (ENs). CNs are managed by core cell operators (CCOs), which are in charge of block generation. The network boasts a block generation time of just one second.
PNs provide the network interface and transmit the transaction request to the CNs while propagating the blocks down to the ENs. ENs serve as the endpoints handling the network's remote procedure call (RPC) API requests; they also process data exchanged in the service chains. These validator nodes are run by the governance council (GC) members, each of whom must stake a minimum of five million KLAY coins to become a core cell operator.
The network runs on the Ethereum virtual machine (EVM), has a low gas fee that's approximately one-tenth of Ethereum's and supports the execution of Solidity contracts.
What Makes KLAY Unique?
The Klaytn network can be easily customized and connected with other chains, without the need for prior technical knowledge. The network's service chains are scalable, and can be customized to meet specific decentralized application (DApp) requirements.
The Klaytn Network is an ideal choice for enterprises such as mobile gaming giants Netmarble and WeMade. It's also the official blockchain partner of the Bank of Korea's CBDC project, although the bank is running on a modified and private version of the network.
In addition, the network has a unique GC comprising several global enterprises and DAOs. Klaytn supports web3 and the usage of EVMs for the metaverse as a whole, and will adopt certain EVM specifications.
How to Store KLAY
You can use Klaytn's official wallet to store your KLAY tokens. The wallet supports both fungible and non-fungible tokens on the Klaytn blockchain platform, and comprises three main components:
Wallet address: A sequence of numbers and characters that's used to send assets from the identical/another blockchain to a Klaytn wallet.
Passphrase: A password that consists of 12 English words.
Private key: A type of string format that helps connect the wallet to an account.
Where to Buy KLAY
You can buy KLAY from any top crypto exchange, including Bybit.
How to Buy KLAY on Bybit
To purchase KLAY on the Bybit exchange, simply follow these steps:
Head to Bybit's spot trading page (Home → Trade → Spot Trading).
Select your trading pair on the left side of the page. You can trade KLAY with USDT (KLAY/USDT).
Choose the type of order you'd like: Limit Order, Market Order or Conditional Order.
For Limit Orders:
Select Limit.
Enter the order price.
Enter the amount of KLAY you wish to buy.
Click on Buy KLAY.
Once you've confirmed that the information is correct, click on Buy KLAY.
View your order details under Active on the web page, or Orders if you use the Bybit app.
For Market Orders:
Select Market.
Enter the amount of USDT you've paid to buy KLAY.
Click on Buy KLAY.
Once you've confirmed that your information is correct, click on Buy KLAY.
View your order details under Filled.
For Conditional Orders:
Select Conditional.

Enter the trigger price.

Choose to execute at Market Price or Limit Price.

Market Price: Order price doesn't need to be set.

Limit Price: Order price needs to be set.

According to order types:

Market Buy: Enter the amount in USDT you've paid to buy KLAY.

Limit Buy: Enter the number of KLAY you want to buy.

Click on Buy KLAY.

Once you've confirmed your information is correct, click on Buy KLAY.

View your order details under Conditional on the web page, or All Orders → Current Orders on the Bybit app.
For more help, visit the Bybit spot trading guide.
How do you feel about Klaytn today?
Vote to see what the community thinks
Follow Us on Social Media
Follow