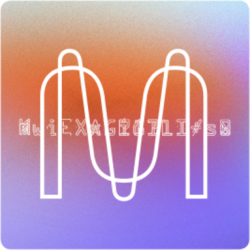 Mina Protocol Price
mina
+4.95%
Live
MINA
Price Summary
As of Mar 22, 2023, the global cryptocurrency market cap is $732.83M with a +4.78% change in the last 24 hours. MINA's current price is $0.841077, with a 24-hour trading volume of $--. MINA is +4.95% in the last 24 hours, with a circulating supply of 871.45M MINA coins and a maximum supply of -- MINA coins. MINA ranks 67 by market cap. It has a 24H high of $0.851778 recorded on Mar 22, 2023, and its 24H low so far is $0.779275, recorded on Mar 22, 2023.
What Is the Highest Price of MINA?
MINA has an all-time high (ATH) of $9.09 , recorded on Jun 1, 2021.
What Is the
Lowest
Price of
MINA?
MINA has an all-time low (ATL) of $0.422757, recorded on Jan 1, 2023.
About Mina Protocol (MINA)
What Is the Mina Protocol (MINA)?
MINA is the native coin of the Mina Protocol, which is described by its creators as a "succinct blockchain." Mina Protocol is currently the world's lightest blockchain that provides a trustless, global platform for developers to build decentralized applications (DApps) with extremely low overhead.
With the current state of blockchain, developers often have to make a vexing decision to prioritize two out of three essential blockchain features — decentralization, scalability and security. This compromise leads to what's often referred to as the "blockchain trilemma."
At the core of this problem is the fact that as blockchain adoption increases, blockchain networks need to be able to scale to millions of transactions per second (TPS) in order to process transactions quickly. Therefore, scalability becomes a headache for developers as blockchains become congested.
Mina Protocol aims to solve this problem through the use of recursive zk-SNARKs, which provide a very succinct representation of the entire blockchain state. This means that even as Mina Protocol grows in adoption, it will remain an extremely scalable and lightweight blockchain.
MINA Price
MINA reached an ATH price of $9.09 on June 1, 2021, with a decrease in the following days as it mostly hovered around $3. The price dipped below $2 on June 22, with little fluctuation until it hit a spike at $6.15 on September 15. There was another peak at $5.88 on November 12 before the price began to decrease in tandem with the bear market. MINA ended up hitting its ATL of $0.5499 on June 18, 2022.
Since then, MINA's price hasn't exceeded $1, hovering between $0.57 and $0.97.
What Is MINA Used For?
As the main cryptocurrency of Mina Protocol, MINA is used to pay for transaction fees and gas costs associated with running DApps on the Mina blockchain.
MINA can be used for a variety of purposes, such as powering smart contracts, representing assets and simply being used as a currency.
MINA Tokenomics
Unlike Bitcoin, MINA is an inflationary coin with no maximum supply. As of September 2022, the total supply of MINA at the moment is almost 960 million, with a circulating supply of just over 691 million tokens.
Who Is the Founder of Mina Protocol?
Mina Protocol was founded by Izaak Meckler and Evan Shapiro in 2017 and created by the team at O(1) Labs.
The founders wanted to create an efficient cryptographic computing platform that would be easy for developers to use, and give people better control over their digital lives.
After years of testing and development, Mina Protocol was launched on its mainnet in March 2021. In April 2021, the Mina Foundation was created to be in charge of the Mina Protocol. It managed to raise $18.75 million in seed funding.
Read more: Mina Crypto (MINA) — A Light and Powerful Contender
How to Store MINA
At the moment, you can store your MINA tokens in three Mina Protocol Wallets — Clorio Wallet, Auro Wallet and StakingPower — which have been developed by the Mina Protocol community.
How do you feel about Mina Protocol today?
Vote to see what the community thinks
Follow Us on Social Media
Follow