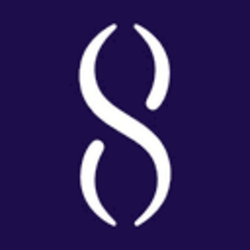 SingularityNET Price
agix
-1.35%
Live
AGIX
Price Summary
As of 27 сент. 2023 г., the global cryptocurrency market cap is $217.52M with a -1.77% change in the last 24 hours. AGIX's current price is $0.176318, with a 24-hour trading volume of $--. AGIX is -1.35% in the last 24 hours, with a circulating supply of 1.24B AGIX coins and a maximum supply of 2.00B AGIX coins. AGIX ranks 142 by market cap. It has a 24H high of $0.179028 recorded on 27 сент. 2023 г., and its 24H low so far is $0.173683, recorded on 27 сент. 2023 г..
What Is the Highest Price of AGIX?
AGIX has an all-time high (ATH) of $0.95023 , recorded on 28 янв. 2018 г..
What Is the
Lowest
Price of
AGIX?
AGIX has an all-time low (ATL) of $0.00747159, recorded on 13 мар. 2020 г..
About SingularityNET (AGIX)
What Is SingularityNET (AGIX)?
SingularityNET (AGIX) is a decentralized Artificial Intelligence (AI) platform based on two leading smart contract blockchains — Ethereum (ETH) and Cardano (ADA). The platform lets anyone create, share, promote and monetize AI products and services.
As a full-stack AI solutions provider, SingularityNET connects developers with consumers on its platform, AI Publisher. Developers can launch and monetize their AI services, while customers can browse and even request AI services at SingularityNET's AI Marketplace.
The AGIX token is SingularityNET's cryptocurrency. It has native-format versions on both Ethereum and Cardano.
SingularityNET (AGIX) Price
SingularityNET's original native token, AGI, was compatible only with Ethereum. The token was launched in January 2018. In 2021, the platform announced it was replacing the AGI token with the new AGIX token, designed to be compatible with Cardano as well. By mid-2021, SingularityNET had moved completely to the new AGIX token.
In late May 2021, AGIX was trading at around $0.25. Then on May 29, the price dipped to $0.03, shot up to $0.80 in early June, and plummeted again to $0.13 on June 23, 2021.
In the following months, the price of AGIX gradually rose. By September of that year, it had steadily climbed to over $0.60. From then on, the token's fortunes were reversed. Between September 2021 and mid-July 2022, the token declined to about $0.035. Since then, AGIX has either been stable or experienced very modest upward movements.
What Is AGIX Used For?
The AGIX token has native support on both Ethereum and Cardano. In the future, the project team might expand the support to other blockchains, too. AGIX is mainly used on SingularityNET for staking, governance and transactions on the network's DApps.
Staking is a key function of the token. Every 30 days, a staking window on the platform opens for seven days. During this time, you may opt to stake your AGIX tokens to earn rewards for the following 30-day staking cycle. After the cycle, you can continue holding your funds (locked for rewards) or withdraw them with all the accrued AGIX interest.
AGIX token holders can also participate in the platform's governance by voting on proposals related to any modifications or directional changes to the protocol.
In addition, AGIX is used as a medium of transaction in SingularityNET DApps. For instance, you can purchase access to AI solutions hosted on the AI Marketplace in AGIX tokens.
SingularityNET (AGIX) Tokenomics
AGIX is a supply-capped token with a max supply of 2 billion and a total supply of 1.2 billion. SingularityNET minted 1 billion of the original AGI on Ethereum, then replaced it with AGIX in late May 2021. At that time, it airdropped the new AGIX to all AGI token holders at a 1:1 rate, and developed its hard fork to Cardano. The hard fork also introduced an additional supply of 1 billion AGIX on the Cardano chain.
Who Is the Founder of SingularityNET (AGIX)?
SingularityNET was founded by computer scientists Dr. Ben Goertzel and Dr. David Hanson.
How to Store AGIX
Wallets commonly used to store AGIX include Lumi Wallet, MyEtherWallet, MetaMask and Ledger. AGIX staking is possible only when using the MetaMask wallet.
How do you feel about SingularityNET today?
Vote to see what the community thinks
Follow Us on Social Media
Follow