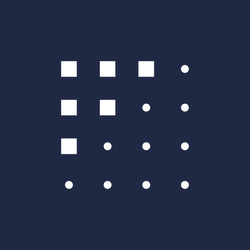 Fetch.ai Price
fet
-2.07%
Live FET Price Summary
As of 2023年1月27日, the global cryptocurrency market cap is $277.37M with a -1.98% change in the last 24 hours. FET's current price is $0.265792, with a 24-hour trading volume of $--. FET is -2.07% in the last 24 hours, with a circulating supply of 1.04B FET coins and a maximum supply of 1.15B FET coins. FET ranks 134 by market cap. It has a 24H high of $0.273289 recorded on 2023年1月27日, and its 24H low so far is $0.260093, recorded on 2023年1月27日.
What Is the Highest Price of FET?
FET has an all-time high (ATH) of $1.17 , recorded on 2021年9月8日.
What Is the Lowest Price of FET?
FET has an all-time low (ATL) of $0.00816959, recorded on 2020年3月13日.
About Fetch.ai (FET)
What Is Fetch.ai (FET)?
Fetch.ai is an open-source, permissionless network seeking to link artificial intelligence (AI) with blockchain by providing a decentralized framework to execute tasks and automate peer-to-peer applications through a machine-learning system.
Built on the principle of Multi-Agent Systems, Fetch.ai aims to create an autonomous machine-to-machine ecosystem comprising Autonomous Economic Agents (AEAs) that can interact and negotiate with each other.
Fetch.ai serves as both a layer-1 Ethereum proof of stake (PoS) network and an interchain protocol based on the Cosmos-SDK. It also uses a WASM-based smart contract language that allows builders to deploy applications on the network.
The Fetch.ai ecosystem is powered by the FET token, the platform's native cryptocurrency and an ERC-20 token that facilitates exchanges on the platform.
Fetch.ai Price
The FET token was launched into the market through an initial exchange offering (IEO) in February 2019 at $0.0867. However, upon listing, the FET price dropped rapidly from $0.35 in the first week of March 2019 to $0.20 by March 23. It then stabilized slightly below $0.10 in mid-May 2019.
Thereafter, the price corrected briefly but continued its gradual decline which persisted for many weeks and even touched a low of $0.01 in March 2020.
After a price hiatus in 2020, there was a return of activity at the beginning of 2021. In the first week of January 2021, FET was trading around $0.08 but its price quickly spiked by over 10X by the end of March that year to hit a high of $0.82 following the launch of its mainnet.
Soon after the remarkable pump, FET's price began correcting and found support around $0.18 in June. Thereafter, FET began to rally again through the following months to peak at its highest price so far of $1.17 on Sep 8, 2021.
After the second rally, the FET token price gradually declined and continued with the drop for most of 2022 where it fell below $0.10 in September 2022.
However, the FET token experienced an increased trading volume in early December where the token pumped by around 32% following the release of the Fetch Wallet. The price gain continued in January 2023, reaching the $0.25 mark by the end of the month.
What Is FET Used For?
FET token is the native digital currency for the Fetch.ai network and acts as the primary medium of exchange throughout the ecosystem. It's used to pay for AI services on the network, deploy AI agents and facilitate transaction fees.
Another main use of FET tokens is staking which not only helps secure Fetch.ai's operations but also allows holders to earn a semi-passive income. To participate, you will need to download the Fetch Wallet app and send native FET tokens to an address generated by the wallet.
Once sent, log in to the platform's staking interface and connect the wallet before delegating the tokens to a validator of choice.
Fetch.ai Tokenomics
Initially, FET tokens were launched as ERC-20 tokens with a max supply of 1,152,997,575 FET where all the tokens were in circulation. However, at the launch of the mainnet, the total supply minted was 1,055,156,116 FET with an inflation rate of 3%.
The network hopes to mint the deficit over the first three years from the launch date so that the native FET tokens can match the ERC-20 tokens.
The distribution for the max supply is as follows:
Token sale – 17.6%

Founders – 20%

Advisors – 10%

Foundation – 20%

Mining rewards – 15%

Future releases – 17.4%
Who Is the Founder of Fetch.ai?
The founder and CEO of Fetch.ai is Humayun Sheikh.
Read more: Fetch.ai (FET): Towards The AI Future
How to Store FET
The recommended wallet to store or stake FET tokens is the Fetch Wallet.
How do you feel about Fetch.ai today?
Vote to see what the community thinks
Follow Us on Social Media
Follow